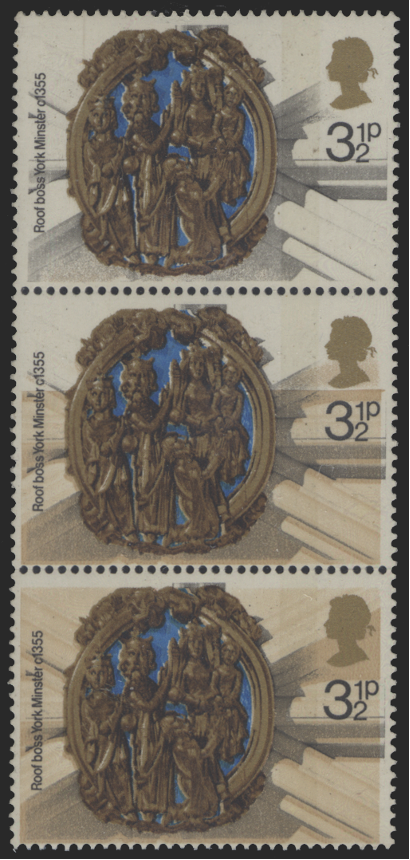 The lazy way to invest your money
The lazy way to invest your money
Many of my clients see rare stamps as the perfect lazy investment.
 
I agree as I have put a considerable amount of my own money into rare stamps over the years.
 
It is not such a lazy investment for me though.
 
I have to do all the hard work to uncover the opportunities and to get a hold of these incredibly scarce items at the right price.
 
Nevertheless, once I have selected the right stamps and put them in the vault, my work is done. I can then just sit back and allow them to grow in value.
 
The world of stamps, and what drives their values, is somewhat isolated from the rest of the world.
 
Stamps collectors, if anything, see high inflation and low interest rates as an obvious reason to spend more on their passion.
 
Stamp collecting is an absorbing and intellectually stimulating pastime. It is something to take our mind away from the challenging and unpredictable world we live in.
 
Today, I have uncovered 5 key stamp rarities I recommend for you as the perfect lazy stamp investments.
 
These are stamps I think have a strong chance of rising in value over the next 5 years.
 
I also believe there is limited downside risk.
 
A nice and safe combination.
 
Historical price data
 
When considering the investment merit of any tangible asset, looking at historic price movements is a good starting point.
 
The table below provides a summary of the price changes in the 5 rarities I recommend in 5-year intervals over the past 20 years…
In total, the growth in value of all my recommendations is 198% over the past 20 years.
This is a decent and stable rate of growth overall, but was curtailed by the 26% fall in value in the past five years. 
Specifically, two of the rarities I recommend fell in value. 
This would suggest something of a contrarian investment recommendation, although I will explain later why I do not think this is the case. 
Looking at the first recommendation… 
1    Recovery Play
My first recommendation is one of the greatest stamp error rarities of Great Britain. 
The potential for very strong growth in value for major rarities such as this was evidenced between 2002 and 2012 when it shot up in value by four times from £10,000 to £40,000. 
Since then it has fallen in value and now looks exceptional value at just £25,000. 
There are 5 compelling reasons why I expect to see this famous Queen Elizabeth II stamp error rise in value again: 
On a fair value basis compared to its peers, in terms of rarity, it presents as considerably under-valued
We have witnessed strong demand for modern stamp errors in our own sales and online auctions over the past 12 months
A number of our competitors have approached us to make offers on our GB stamp errors, which suggests they also have keen clients interested in buying
Prices for GB modern errors have been rising in other auctions held over the past 12 months
With only 3 examples recorded, it is comparable to the 1976 13p Roses error in terms of rarity, which is valued at £150,000
With such evidence of a strong market, and considering the scarcity value of this error, I would be bold enough to say the chances of it going down in value are improbable. 
And, here it is…
Great Britain 1974 3½p Christmas error, SG966a.
Superb unmounted mint, with full original gum, vertical strip of three with light stone (background shading) completely omitted from the top stamp and partially omitted from the middle stamp.
 
A great rarity and quintessential Queen Elizabeth II error with

 

only three examples

 

recorded.
 
The stamp depicts "The Adoration of the Magi", taken from the roof boss (the centre of the vaulting ribs) in the nave of York Minster. The boss is dated about 1355. The colours used on the stamp were stone, light grey, blue, gold, brown and black.
 
No longer listed in the Stanley Gibbons catalogue, due to their change in policy regarding not listing prices of stamps of the most extreme rarity, but was previously listed at a value of £45,000.
 
Price: £25,000
2    Value Investment
 
My second recommendation is an exhibition quality piece featuring one of the all-time classic stamp issues from Great Britain.
 
It shows growth in value of 113% over the past 20 years. Most importantly, it did not go down in value over the past five years during a period when the British stamp market fell in value.
 
This illustrates the security and stability of sticking to "the classics", which are always in demand amongst a wide base of collectors.
 
Value investing in rare stamps involves selecting the finest quality rare stamps where catalogue values are below their intrinsic values. This signals that the market is currently undervaluing these rare stamps and that they will rise in the future.
 
The example I recommend is the finest in a block of four I have ever handled.
 
The most discerning collectors, with the deepest pockets, are only interested in buying the best. They are dedicated to their pursuit of excellence.
 
Such excellence requires great effort and also a willingness to pay the price to get the best.
 
Here is the best…
Great Britain 1911 £1 deep green, SG320.
Pristine unmounted mint, with full original gum, right hand marginal block of four printed at Somerset House.
 
Very scarce and quite spectacular to find in such exquisite condition.
 
A stunning exhibition quality example of the famous King Edward VII "Long One Pound" stamp and the best example in a block of four I have ever handled.
 
This most distinctive and memorable stamp design caused controversy at the time because of its unusual shape and size.
 
It is now argued by some as being the most attractive definitive stamp issue of King Edward VII's short reign.
 
GB Specialised Catalogue Number: M56.
 
The Stanley Gibbons catalogue value is £16,000.
 
Price: £12,500
3    Hidden Investment Opportunity
 
One of the things we take pride in is finding those hidden opportunities in less obvious areas of the market.
 
My next recommendation has recorded growth in value of 312% over the past 20 years.
 
It comes from one of the Middle East territories, an area showing strong increases in value in recent years fuelled by a rising number of affluent collectors.
 
My recommendation is exceedingly rare, particularly in such fine condition.
 
With current high levels of demand from a broad collector base, it remains priced below the level which would seem appropriate for its rarity… 
Bushire 1915 'Coronation issue of Persia' 10ch brown and deep green, type 1 overprinted, from Dadkhah setting II, position 5, SG21.
A brilliant mint example with original gum. An exceptional example of this key British Commonwealth rarity.
 
Exceptionally rare and the finest example we have ever handled. Only 66 were originally issued.
 
Accompanied with a Peter Holcombe (Philatelic Expertising) clean certificate of authenticity (1987).
 
Bushire, a city on the southwestern coast of Iran on the Persian Gulf, has long been of interest to stamp collectors. During their 1915 occupation, the British issued postage stamps using the Coronation issue of Persia overprinted "BUSHIRE Under British Occupation". The occupation lasted from 8 August to 16 October, when it was terminated by agreement with the Persian government.
 
Price: £3,500
4    Momentum Investing
 
My penultimate recommendation is the classic momentum investment.
 
It is a most unusual scenario, which causes me to recommend it.
 
The obvious reason for recommending it is that it is a fine quality rarity from India. This has been the strongest bull market in stamps for some years with prices rising considerably.
 
Yet, for some unaccounted reason, this rarity has only increased in value by 6% in the past 20 years!
 
Thanks to this clear pricing anomaly, you can still acquire this rarity in the strongest area of the stamp market at a low price level…
Indian Feudatory States Bundi 1941 4r yellow-green and vermilion, inscription type H, sheet of four, SG71.
A fine mint sheet, without gum as issued. Very fine and fresh other than one small foxed spot and inclusion, which is well away from the stamps.
 
Provenance: Ex. Uttama Indian States Collection.
 
Stanley Gibbons catalogue value: £760.
 
Price: £675
5    Blue Chips
 
My final recommendation is a blue chip investment in stamps.
 
It is a stamp investment equivalent to buying shares in Coca-Cola or Apple.
 
Such blue chip stamp investments generally show a very long term history of sound price appreciation and this item is no exception.
 
It shows 20-year growth in value of 456%, the highest of all my recommendations. And that was achieved despite a fall in value of 17%, along with the rest of the British stamp market, in the past 5 years.
 
A major British auction house reported this month, following a recent sale of similar British rarities, that the selling rate of 99% was much higher than expected.
 
The British stamp market is at the early stage of an uptrend with very promising signals.
 
It is certainly the finest philatelic item we have secured recently.
 
The quality is beyond hyperbole and represents philatelic perfection…
Great Britain 1841 2d deep full blue plate 3, SG15.
A superb unused, with original gum, four margin horizontal strip of three lettered AJ-AL. Wonderful crisp impression.
 
A quite magnificent exhibition piece, very rare in this quality.
 
Accompanied with a 1993 British Philatelic Association (BPA) Certificate of Authenticity.
 
The Stanley Gibbons GB Specialised catalogue does not list a price for a strip of three. A block of four is, however, listed at a price of £35,000.
 
The 2d blue plate 3 was finished on 25 February 1841, and printing commenced two days later. They were printed on Crown watermarked paper, which often shows considerable blueing. All sheets from this plate were issued imperforate. 
 
Price: £19,500
My Top 5 recommendations
 
To summarise why I recommend these 5 rarities as an investment:
They are all very fine quality examples of very rare stamps, being the backbone to what creates price appreciation
Despite a recent blip, they have a proven track record of growth in value over the long term
Look most likely to rise in value in the next few years
 
These are the items I would show first to any new high net worth client entering the market.
 
Let me know if I can help. Just drop me an e-mail.


Kind regards
 
Mike Hall
 
PS. With the British pound at its lowest level against the dollar since 1985, this is the perfect time for our US clients to buy from us.