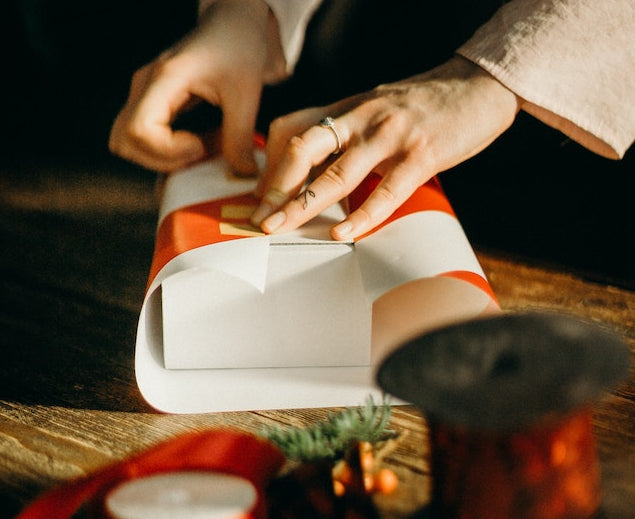 10 best jewellery websites for Christmas presents in 2022
If you were looking for jewellery shopping shortcuts you've just hit the jackpot.

Jewellery is a wonderful Christmas gift.

No-one was ever disappointed with a beautiful, sparkling Christmas treasure.

But how do you get from the great idea to the magnificent reality?

Good luck with the 1,110,000,000+ results you get for searching "jewellery" on Google.

Instead, read on and discover 10 websites we guarantee will deliver superb, quality jewellery and a fab Christmas shopping experience for you.

JewelStreet

What they get right: Everyone is shouting about their ethics these days. JewelStreet deliver by bringing you designers from all over the world. You'll feel good about buying there - they're green too - but there's no sacrifice to be made.
Independent design means cutting-edge creativity and the site is packed with beautiful, high-quality handmade jewellery. Their customer service gets rave reviews online too.

Don't you just love…?
More than 700 designers means styles and prices to suit everyone. We think these sterling silver and blue topaz sparkling earrings by German maker Carolin Stone Jewelry are a great example of the smart, different design you'll find at JewelStreet.

£215.65

https://www.jewelstreet.com/

Warren James

What they get right: This big, bright selection of jewellery is full of reliable favourites, many at heavily discounted prices. The company has a long high-street history and they know their stuff. For gift giving it's hard to go wrong with this long-standing firm.

Don't you just love…?
When we visited, this 9-carat gold ladies band celtic-style ring was marked down by £100. It looks pretty good too. Well designed and well made.

£139

https://www.warrenjames.co.uk/

Tiffany&Co

What they get right: Name a jeweller, any jeweller. Did you think of Tiffany? A reputation like that comes from more than Hollywood and hit songs.
They're getting on for 200 years old now, but none of the glamour or the pure New York style has tarnished. The sight of that name on the famous blue box alone will raise a Christmas smile.

Don't you just love…?
The touch of industrial chic on these City HardWare earrings is so now. The wonderfully selected pearls are so Tiffany. And that's timeless.

£835

https://www.tiffany.co.uk/

Monica Vinader

Monica Vinader has an international life history and her jewellery brand is a proudly global affair too. You can count on her sustainability promises backing a luxury range that's right up to date in style and ethics.

Don't you just love…?

This diamond essential wire earring is a fine example of the Vinader look: wearable, versatile, and very good value at a reduced £136.50 when we visited. It's cute and curvaceous.

30% off at £136.50

https://www.monicavinader.com/

Mejuri

Browse Mejuri for a young, lively jewellery selection. They say all the right things about empowerment, sustainability and ethics. And the collection seems to deliver on their core message - buy to express, and to indulge yourself. There's no stopping you gift shopping though, and a big range of curated guides helps you find your way.

Don't you just love…?

Picture yourself putting on this pavé diamond moon charm for a day or night out. It's sparkly, bright, and glamorous. It's obvious it's a high-quality piece of crafted jewellery.

£225

https://mejuri.com/gb/en/

Orelia

Founded to offer a step between high-street budget jewellery and out-of-reach designer brands, Orelia is a great spot for affordable luxury. They now host a range of brands that help you find your style, sustainability status and price range easily.

Don't you just love…?

From the LUXE range, this silver necklace is doubled up to give a fresh twist to the always-current chain style. A great gift this Christmas with the signature padlock closure a gesture to lasting love.

https://www.orelia.co.uk/

Abelini

Bring your own style when you go shopping at Abelini. Their single showroom is in Hatton Garden, the UK's diamond-dealing centre, and big, attractive stones are their big selling point. Pick from ready-to-go designs or start customising from selections of the best materials.

Don't you just love…?

These platinum and yellow or white gold diamond stud earrings are simple and classic, and make the diamond the star. Get customising to achieve the stone and metal mix that works for you.

£156

https://www.abelini.com/

Liberty

If Tiffany is New York epitomised, then Liberty is the grand dame of London's fashion scene. You can shop the legendary department store's enormous jewellery range online, and might be pleasantly surprised by some of the prices you find. And, if you want world-leading design you'll be browsing happily for days.

Don't you just love…?

Has high-fashion, precious gem-stacked jewellery ever looked as appetising and fun as x Marianne Theodorsen's tutti frutti necklace? An eruption of colourful fun that doesn't take opal, sapphire and diamond components too seriously, to great effect.

£580.50 down from £645

https://www.libertylondon.com/uk/home

De Beers Jewellers

There's a lot to be said for going to the source, and De Beers is just about the biggest name in the history of diamond mining. As you'd expect, you need to have a decent budget to shop here, but these expert designers know how to put the stones they love in the spotlight. That can only reflect beautifully on the wearer.

Don't you just love…?
The My First De Beers range sets diamonds in minimal, classic style. This pendant highlights the Aura setting of micropavé diamonds around solitaires. 18 karat white gold carries a pendant built around a ~0.20 carat pear-shaped diamond.
£2,825

https://www.debeers.co.uk/en-gb/home

Maria Black

Founded in Copenhagen and with its latest in-person store in Tokyo, Maria Black is a great site for minimal looks and super-chic and tasteful jewellery. Maria Black's designs are quirky, clever, and different, and her signature earrings hold their own against any great jewellery collection.

Don't you just love…?


The triad earring is a triple threat. Lab-grown diamonds keep it ethical, while the minimal design will never go out of style. You'll love how the rhodium-plated finish delivers extra shine and polish to your look.

https://www.maria-black.com/uk/

What do you think? If you've got a favourite we missed then let us know on info@justcollecting.com.