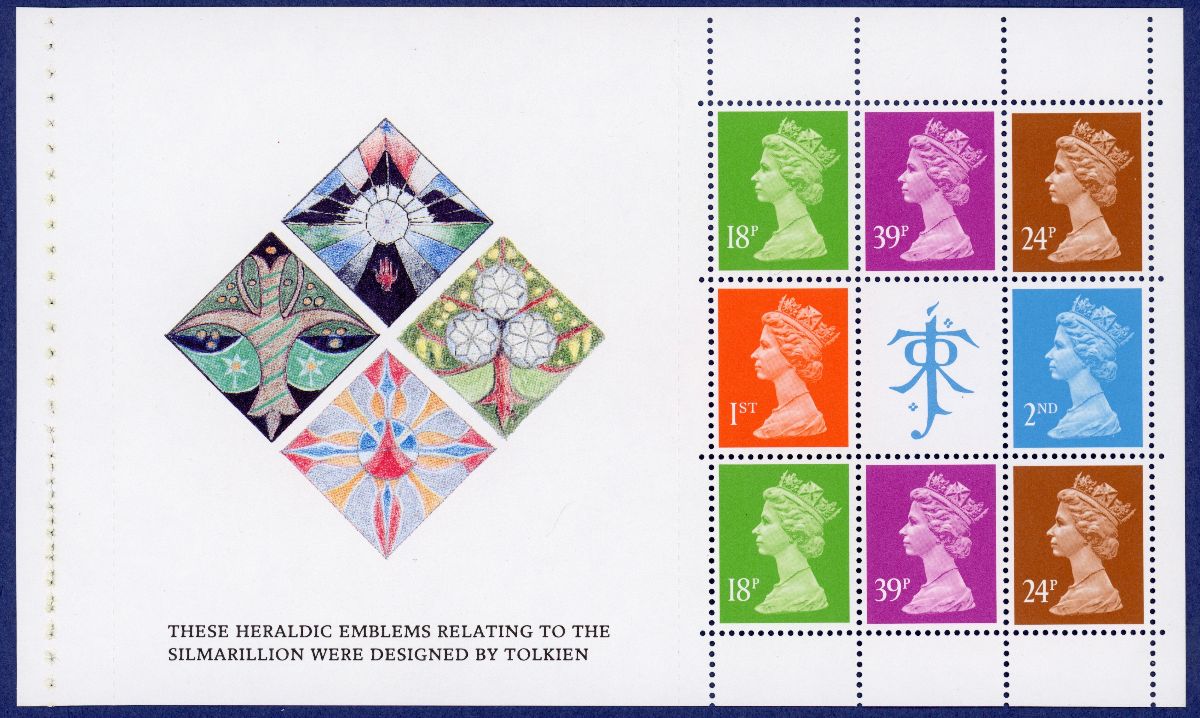 Join Me On A Journey Through Stamps To Celebrate The Queen's Platinum Jubilee
12 Attractive Rarities Featuring Her Majesty Queen Elizabeth II
Hi fellow collector
This year is a special year in England.
Right now, we are all celebrating during a four-day bank holiday.
Celebrations are being marked by 16,000 street parties across England.
The celebration is, of course, the Queen's Platinum Jubilee.
After 70 years of service, Her Majesty the Queen is the first British Monarch to celebrate a Platinum Jubilee.
When her father, King George VI, died in February 1952, Elizabeth II became our nation's Queen at just 25 years of age.
Queen Elizabeth II has given more years of service to her country than any member of Royalty throughout history.
During the fast changing times since 1952, our Queen has been an enduring, immovable figurehead holding the country's image of itself in place.
As you would expect, countries across the entire British Commonwealth have issued commemorative stamps to mark the big occasion.
It is also inevitable that the Platinum Jubilee will spark heightened interest in Queen Elizabeth II stamp issues.
The Royal Philatelic Collection is the personal property of the Queen. It is reported as being the Queen's most valuable personal asset and the most valuable collection of stamps in existence.
I welcome you to join me today on a journey looking back over some interesting rarities from Queen Elizabeth II's reign from around the British Commonwealth.
1. The First Queen Elizabeth II stamp issue
Gibraltar 1953-59 2s orange and reddish-violet, "Rosia Bay and Straits" upper left corner example SG155.
A very fine and fresh unmounted mint example with full original gum.
A splendid example of the first Queen Elizabeth II definitive stamps released in 1953. Gibraltar's first ever philatelic exhibition was held to coincide with the first day of issue.
The stamp issues depict a variety of famous views of Gibraltar. This set of stamps is widely regarded by collectors worldwide as one of the best sets of Gibraltar stamps ever produced.
PRICE: £50
2. Rare surcharge error
British Indian Ocean Territory 1968 5r multicoloured "Regina Mundi Convent", type 1 overprint, lower marginal block of 4, upper right stamp variety No stop after "O" (R4/4), SG14b.
Very fine unmounted mint block of four with full original gum. Neat marginal annotation bottom right in margin does not detract from quality of piece.
The British Indian Ocean Territory was created as a crown colony on 8 November 1865 when it comprised the Chagos Archipelago, previously administered by Mauritius, together with the islands of Aldabra, Farquhar and Desroches, previously administered by Seychelles.
The islands are used mainly by the UK and the USA as an airbase occupied by military personnel and a few private contractors.
The first stamps used from 17 January 1968 were Seychelles stamps overprinted "B.I.O.T."
A rare overprint error and most attractive in this positional form.
The Stanley Gibbons catalogue value is £90+.
PRICE: £75
3. Surcharged on the wrong stamp!
New Zealand 1958 2d on 1½d brown-lake, error surcharged on SG 725 (with stars at lower right), SG763b.
Pristine unmounted mint example of this rare Queen Elizabeth II surcharge error, with full original gum.
The Stanley Gibbons catalogue value is £130.
PRICE: £120
4. The most dramatic of errors
Rhodesia & Nyasaland 1959-62 1d (carmine-red and) grey-black, coil stamp, perforations 12½ x 14, ERROR CENTRE OMITTED, SG19ac.
A fine unmounted mint example with full original gum. Minor natural gum disturbances, which do not detract in any way from overall fine quality.
A dramatic error with the missing carmine-red colour resulting in the omission of the central design of a VHF mast.
The Federation of Rhodesia and Nyasaland, also known as the Central African Federation (CAF), was a semi-independent state in southern Africa that existed from 1953 to the end of 1963.
The state included the former self-governing (since 1923) Colony of Southern Rhodesia and the British protectorates of Northern Rhodesia and Nyasaland.
The Federation officially ended on 31 December 1963, when Northern Rhodesia gained independence from the United Kingdom.
The Stanley Gibbons catalogue value is £200.
PRICE: £160
5. The Dawn of First Day Cover Collecting
Great Britain 1963 3d-4½d National Nature Week (Ordinary) First Day Cover, SG637/8.
Very fine used set of two on an illustrated first day cover cancelled by special Brownsea Island/Poole date stamp for the first day of issue MY.19.1963.
A scarce and attractive QEII first day cover.
The importance of the first day of usage of a new stamp issue has always been widely recognised. It wasn't, however, until the early 1960s, during Queen Elizabeth II's reign, that it grew hugely in popularity as an area of collecting.
Apart from being visually attractive, first day covers provide evidence of when a stamp was first put on sale used for postage.
PRICE: £195
6. The Definitive QEII stamp
Great Britain 1973 3p ultramarine (2 bands), SGX855b.
Very fine unmounted mint, with full original gum, top left hand corner marginal imperforate pair.
A very scarce imperforate Machin pair, particularly in positional form and in such pristine condition.
GB Specialised Catalogue No: U104a.
The Machin series of postage stamps is the main definitive stamp series of Great Britain, since 5 June 1967. The design by Arnold Machin consists simply of the sculpted profile of the Queen and a denomination, and is almost always in a single colour.
It is interesting that Great Britain ultimately chose a design based on a very similar concept to the first postage stamp, the penny black. The effigy on the British Machin stamps has never been updated in 55 years of service. The last time proposals to change the design were submitted, they were rejected by the Queen herself.
The Machin stamps have lived through numerous changes and innovations in British stamp printing, yet have remained much the same today as they were when they were first issued. They have become a very popular area of study to specialised philatelic collectors, with an abundance of literature to support the market.
PRICE: £400
7. The Royal Visit
Sierra Leone 1963 Postal Commemoration 3s on 3d black and rose-red, type 79 surcharge, block of 4 showing error '1895' for '1859' on lower left stamp (R3/3), SG282a.
A wonderful quality unmounted mint block of four with full original gum. Also includes small guarantee handstamp on reverse.
A very rare and exceptional quality position piece with a stark and remarkable error.
The stamp was issued to mark the 1961 Royal visit to Sierra Leone of Queen Elizabeth II and her husband, Prince Philip. They arrived in the capital, Freetown on the royal yacht Britannia. The Quay was then named Queen Elizabeth II Quay in honour.
The Stanley Gibbons catalogue value is £508+.
PRICE: £450
8. Brilliant Quality Error of Missing Colour
Bermuda 1962-68 2d lilac, indigo, yellow and green, "Church of St. Peter, St. George's", right marginal, error LILAC OMITTED, SG164a.
The error results in loss of shading on the church and some of the background.
A brilliant Post Office fresh unmounted mint example with full original gum, (pencil annotation 'Row 7 No 5' on reverse of margin indicates position on the discovery sheet).
An extremely rare error of missing colour and of outstanding quality.
PRICE: £1,000
9. A very rare error
A right marginal, unmounted mint example with full original gum.
Only one sheet existed and very seldom available. Particularly rare as a marginal example and a much desired error of missing colour from the British Commonwealth in this particularly popular area of study.
SG Catalogue Value: £1,300.
PRICE: £1,200
10. My favourite Queen Elizabeth portrait on a stamp
Canada 1954-62 3c carmine, right marginal block of 4, ERROR IMPERFORATE VERTICALLY, from positions 69-70/79-80 of the one sheet discovered, SG465a.
Very fresh unmounted mint example with full original gum. Trivial handling blemishes (upper pair with insignificant surface mark, lower pair with minor wrinkle) and very desirable in this form.
Extremely scarce as only 50 pairs originally existed, with few blocks now surviving.
These lower-denomination definitive Canada stamps feature a right-facing portrait of Queen Elizabeth II, first issued at the beginning of 1954. They were considered much more attractive in appearance than the 1953 Karsh Issues, and were readily accepted by the public.
The Stanley Gibbons catalogue value is £3,600+.
PRICE: £2,500
11. The first decimal stamps of Australia
Australia 1966-73 5c deep blue, horizontal strip of 10, the left pair ERROR IMPERFORATE, SG386c/cb.
A very fine unmounted mint strip with full original gum and a wonderful showpiece.
A spectacular modern rarity. Only 20 strips existed, from two sheets discovered.
These were the first stamps issued following the decimalisation of Australian currency on February 14, 1966.
PRICE: £3,000
12. Unique piece of Queen Elizabeth II philately
Great Britain 1992 Commemorating the Birth Centenary of J.R.R. Tolkien, SGX1012lyvar.
Post Office fresh unmounted mint multiple booklet pane of nine with central Tolkien monogram label.
The multi-value booklet pane of nine with variety "phosphor omitted". It is believed to be the sole surviving intact pane as all panes were split into singles.
Booklet pane contains:
- 2 x 18p bright green (SGX1012Eay, GB Specialised Catalogue No: UG42var)
- 2 x 24p chestnut (SGX1018var, GB Specialised Catalogue No: UG61var)
- 2 x 39p bright mauve (SGX1022Ey, GB Specialised Catalogue No: UG102var)
- 1 x 2nd bright blue (SG1451avar, GB Specialised Catalogue No: UQA3a)
- 1 x 1st bright orange-red (SG1514aEy, GB Specialised Catalogue No: UQB5var)
The 24p phosphor omitted examples are previously unlisted by Stanley Gibbons and are to be included in the next GB Concise & Specialised volume 4 catalogues.
A wonderfully attractive, unique piece of Queen Elizabeth II philately.
Ex prestige booklet DX14.
Accompanied with a 2013 British Philatelic Association (BPA) Certificate of Authenticity.
PRICE: £6,750
The Jubilee Special Collection
The Platinum Jubilee commemorative collection is available to purchase in its entirety for the price of £15,900.
The collection takes us through a journey celebrating Queen Elizabeth II on stamps including elusive rarities and some of the most celebrated of issues.
To secure the entire collection your will need to e-mail me directly at mike@paulfrasercollectibles.com. I will be monitoring my e-mails during our break to ensure you don't miss out.
Congratulations to Her Majesty Queen Elizabeth II on her Diamond Jubilee and 70 years of loyal and devoted service to our country.
Kind regards
Mike Hall
PS. Four reasons why our clients feel so safe buying from us and why they come back time and time again:
1. We take great care and pride in only selling fine quality rare collectibles
2. We offer FREE delivery worldwide, fully insured
3. You have a no quibble 28-day right to return any item you are not happy with
4. Your purchase comes with a certificate giving you a lifetime moneyback guarantee of authenticity