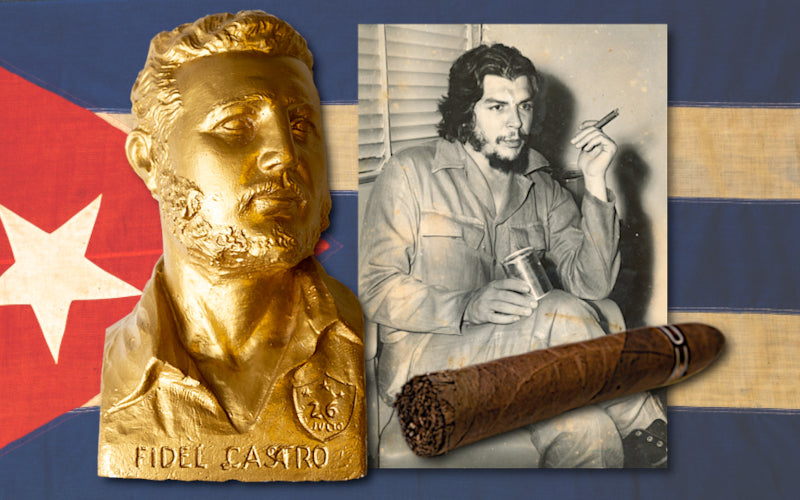 A major announcement from Paul Fraser
Hi fellow collector
I wrote recently that I had a major announcement to make...
So here you have it.
I'm proud to present to you a truly remarkable auction.
The Fidel Castro & Che Guevara Personal Property Collection.
Featuring one of the world's finest private collections of memorabilia from the Cuban Revolution.
The sale features 39 incredible lots, from the earliest days of the revolution to the final years of Fidel Castro's life.
Every one of these items comes with superb provenance.
And the majority have never been offered for sale outside of Cuba – until now.
This is truly one of the finest private collections I've ever ever handled.
Because the items in this sale aren't just highly rare and valuable...
They literally rewrite history.
They change our understanding of the Cuban Revolution.
Every piece has been carefully researched and perfectly preserved in its original condition.
If you're a collector, this is as close to history as it's possible to get.
The sale includes over 100 original photographs from the Cuban Revolution - many of which have never been seen before now.
Highlights include:
• Fidel Castro's prison cigar box, with a secret compartment used to smuggle messages to his supporters
• Che Guevara's water bottle, used in the heat of the jungle as he led guerilla soldiers during the revolution
• An archive of unseen photographs from Castro's personal photographer Alberto Korda
• Fidel Castro and Che Guevara's personal fishing rods
• Che Guevara's personal signed Cuba flag from the Bay of Pigs invasion
Fidel Castro's personally used and signed cigar box, used to prevent assassination attempts by the CIA
The auction opens for bidding online on Thursday May 26, and runs until Thursday June 23.
And I'll be hosting a viewing day at the Royal Yacht Hotel, Jersey, Channel Islands on Wednesday June 15, from 2pm to 8pm.
Click below to view the full preview and register your interest in the sale.
View the full auction preview now
This auction will be a once-in-a-lifetime event.
I'm expecting global interest from some of the world's leading collectors and museums.
So keep an eye out for further news, and an in-depth look at some of the incredible lots.
Because as always, you'll hear it here first.
Thanks for reading,
Paul Fraser,
Chairman, Just Collecting.