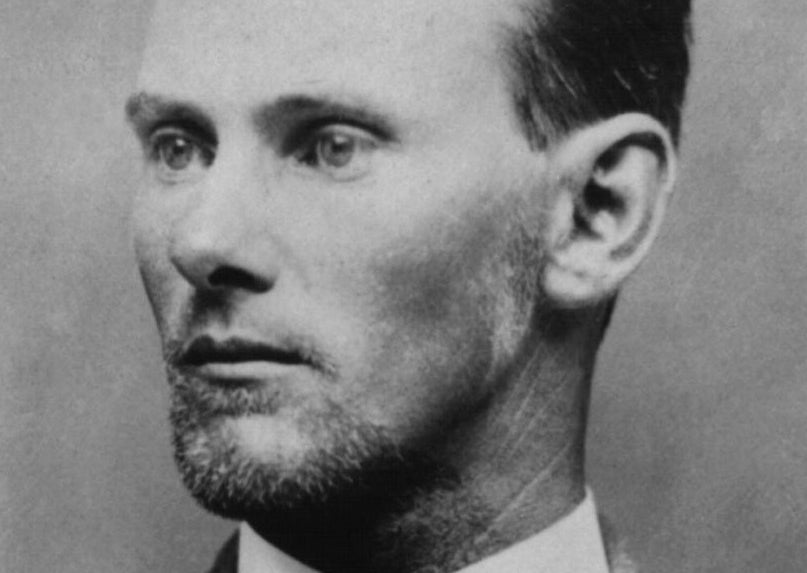 Top 10 items of Jesse James memorabilia ever sold
On April 3, 1882, the notorious outlaw Jesse James was killed by Robert Ford, a member of his own gang seeking to claim the reward. James remains a fascinating and divisive figure over a century later. To some he's a heroic outlaw who stood up to the government; to others he's an egotistical criminal who supported slavery. But there's no doubt that memorabilia relating to his life and notorious career is highly sought-after by collectors to this day.
Here are 10 of the most valuable items of Jesse James memorabilia ever sold at auction.
10) Family Oil Painting
This landscape oil painting hung in Jesse James' home in Saint Joseph, Missouri, where he settled in 1881. With most of his gang dead or scattered, he asked the Ford brothers to move in with him and his family – not knowing Robert Ford was planning to betray him. James was shot in the back of the head by Ford on April 3, 1882, whilst allegedly dusting a painting on the wall. Collector and expert Wilbur Zink liked to believe that this was the painting, although it was never proven.
Sold at Heritage Auctions in 2013 for $4,182.
9) Teenage Photograph
This rare cabinet photo of Jesse James originates from an ambrotype taken on July 10, 1864, at Platte City, Missouri. It shows James, aged 19, dressed as a Quantrill Guerilla, a paramilitary force that waged war against the Union army during the final days of the US Civil War. James was fiercely pro-Slavery, and his later criminal exploits were hailed as heroic by former Confederates in the South.
Sold at Heritage Auctions in 2013 for $7,170.
8) Commemorative Newspaper
This special four-page Sunday supplement of the Daily Gazette was printed on April 9, 1882, a week after James was killed. The entire supplement is devoted to the outlaw's life and death, including accounts of his funeral and the story surrounding his murder by fellow gang member Robert Ford. It also presents facts and highlights from his criminal career, and comments on the way his death has affected the local community in St. Joseph, Missouri.
Sold at Heritage Auctions in 2012 for $14,340.
7) Gun Belt
This gun belt is believed to be one of just two owned by Jesse James at the time of his death in 1882. It was passed down to Harry Hoffman, a close friend of both Jesse's brother Frank James and fellow gang member Cole Younger, and remained in his collection for decades. In the 1970s Hoffman sold a large portion of collection to Wilbur Zink, a fellow collector and expert on the history of the James and Younger Gang, including the belt described as his "prize possession".
Sold at Heritage Auctions in 2013 for $16,730.
6) Extradition Request
This extradition request was issued by the Governor of Kansas to the Governor of Missouri in 1875, stating that Jesse James had fled Kansas and taken refuge in Missouri following the robbery of $30,000 from a Kansas Pacific Railroad train. The request was never fulfilled, as James was viewed as a hero in his home state.
Sold at Heritage in 2013 for $11,250.
5) Arrest Warrant
This arrest warrant was issued by the Governor of Missouri in 1875, following the extradition request from the Kansas Governor. James was wanted on suspicion of first degree robbery of a train near Kansas City on December 8, 1874. However, his high standing and popularity in the pro-Confederacy state of Missouri meant he was never arrested or extradited, as no government officials wanted to risk the wrath of either the public or the numerous newspapers that supported him.
Sold at Heritage Auctions in 2013 for $17,500.
4) Signed Photograph
This cabinet card portrait of Jesse James is believed to be the only existing photograph signed by the outlaw himself. Dating from around 1867, the portrait was taken by C.C Geirs, a Nashville photographer whose family business documented close to a century of the city's history. Regarded as the most famous image of James, the portrait has countless books including The Many Faces of Jesse James, (Gretna, 1998) and Jesse and Frank James: The Family History, (Steele, 1997).
Sold at Leslie Hindman Auctioneers in 2011 for $51,240.
3) Wanted Poster
This wanted poster features a proclamation from the Governor of Missouri, offering a reward of $5,000 for the arrest and conviction of both Jesse and Frank James, along with any other members of the James and Younger Gang. The poster lists train robberies by the gang in 1879 and 1881, along with the murder of John W. Sheets in 1869, killed by Jesse James in a case of mistaken identity.
Sold at Brian Lebel's Old West Auction in 2012 for $56,050.
2) Letter to Stepfather
This remarkable handwritten and signed letter was written by Jesse James to his step-father Dr. Reuben Samuel in Lafayette County, Missouri. Dating from March 23, 1875, the letter was written after government officials and Pinkerton men raided the James family home – killing Jesse's young half-brother Archie and maiming his mother with an explosive device. The angry letter calls for punishment of the "midnight assassins", but the lawmen were never charged or tried for the killing.
Sold at Christie's in 2004 for $175,500.
1) Gun and Holster
This Colt Model 1860 Army Percussion Revolver and holster rig is believed to have been owned by Jesse James during his teenage years, when he rode with Quantrill's Raiders against Union forces. After his funeral in 1882, it was allegedly given to Babe and Rufus Hudspeth, who had also ridden with Jesse and his brother Frank. The silver belt buckle bore the name "Jesse W. James" carved with the tip of a knife, and it was accompanied by a period photo of Babe Hudspeth proudly wearing the belt and gun taken in Independence, Missouri.
Sold at James D. Julia in 2009 for $230,000.