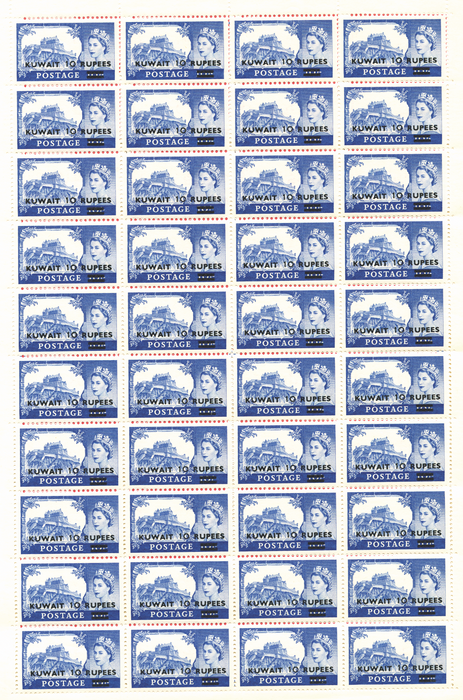 KUWAIT 1955-57 set of 3 to 10r on 10s, SG107a/9a
Kuwait 1955-57 set of 3 to 10r on 10s, with type II (plate-printed) overprints, complete sheets of 40 (4x10), with full margins and R1/2 of 10r on 10s showing 'Weak entry', SG107a/9a.
A very fine set of complete sheets unmounted mint, with full original gum.
A rare and spectacular set in this intact form of the famous British "Castles" stamp issue overprinted "KUWAIT". Only 156 sheets of 10r on 10s were originally printed.
The Stanley Gibbons catalogue value is £17,400+.
BUY NOW: Order online, by phone +44 (0)1534 639 998, or via email info@paulfrasercollectibles.com
Payment & Security
Your payment information is processed securely. We do not store credit card details nor have access to your credit card information.