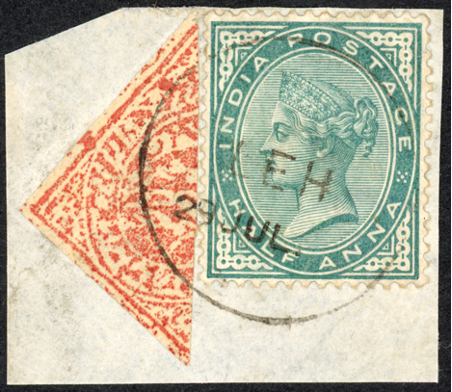 What's hot right now
5 major stamp rarities from the hottest areas of the market
Hi fellow collector
To know what's happening in the stamp market, you need to follow auction realisations closely.
 One of my team members is responsible for maintaining our database of auction results.
 This tracks all important stamp auction realisations from around the world.
 The database is extremely valuable to us.
 It enables us to keep our finger on the pulse.
 To spot the trends and where certain areas are breaking out into new price territory.
 The knowledge we obtain from such meticulous analysis is something we usually keep close to our chests.
 Today, I am going to share with you some of this knowledge.
And with that knowledge, 5 key stamp rarities available which are in the hottest areas of the stamp market right now.
 This is evidenced from the most recent of auction realisations.
 Where the market is looking very strong indeed.
 Now is a good time to buy such rarities before prices rise further.
 The hottest area of the stamp market in recent years shows no signs of slowing down…
 Gems of India
 The market for stamps from India and the Indian States continues to show a high level of liquidity and rising prices.
 It is, however, a challenging market.
 The challenge is managing to buy rarities of the right quality at the right price. There are two key reasons for this:
Quality examples of rare India stamps are much scarcer than many other countries because of the inherent fragility of the older stamps produced and also damage caused by the humid climate 
Such is their desirability, demand far outweighs available supply 
A specialist in fine Indian philately quoted recently:
"Indian stamps are the most lucrative specialised investment within philatelic investment." 
The sustained long term growth in the Indian stamp market is supported by predictable demand because:
There are an increasing number of affluent Indians interested in acquiring their cultural heritage 
There is also a large base of non-Indian stamp collectors attracted to the rich diversity and philatelic challenges in the many specialised areas of Indian philately 
Investors have recognised the potential and are competing with collectors to secure key rarities 
In every annual edition of the Stanley Gibbons Commonwealth catalogue over the past 15 years, the preface has constantly referred to the strong growth in value of stamps from India and Indian States.
 Recent auction results continue to prove this. At a recent London auction we watched many items sell for 2 to 3 times their estimates.
 These prices were in almost all cases higher than our retail prices.
 In every case each realisation showed significant growth to its past realisation.
 We rarely manage to secure any quality rarities from India to offer you.
 So, you might want to grab the rare opportunity to secure this gem of Indian philately, while you have the chance...
Background: The issues of the Princely States of India, Jammu and Kashmir are renowned for their number of great rarities and most desirable classics. The Princely States of India are considered the most obscure and challenging to collect. Partly thanks to the active India Study Circle for Philately, they have been growing dramatically in popularity and demand in recent years.
 Technical Description: Indian Feudatory States Jammu and Kashmir c.1880s ½a red on thin wove diagonally bisected ¼a used on piece in combination with India ½a blue-green, struck by Leh (Ladakh) single circle despatch mark for '29 JUL', SG126a.
 Condition: A very fine used example and extremely scarce in such fine condition. Mint examples are unheard of.
 Rarity: These bisects were made during a shortage of the ¼a stamps at Leh. It is believed that only a handful of covers or cards survive. This is the first time we have enjoyed the privilege of handling this major Indian States rarity.
 Provenance: Ex Harmers T.D. Eames collection Lot 118, 1996.
 Stanley Gibbons catalogue value (2002): £2,750
Stanley Gibbons catalogue value (2022): £10,000
Growth: 264%
 PRICE: £6,950
The next big thing has arrived
 In April 2018, my e-mail titled "The Next Big Thing in Stamp Collecting" anticipated a boom in the African stamp market.
 Since then, auction realisations and prices have been rising more than many other area of the market.
 At a recent auction, a mint example of a rarity from Sierra Leone more than doubled its estimate of £3,600 to sell for £8,000.
 It just so happens, I have a particularly special used example of this same stamp available right now…
Technical description: Sierra Leone 1897 2½d on 1s dull lilac, type 9 surcharge from R2/9 of the setting, used with two part strikes of 'PAQUEBOT/L(IVERPO)OL' circular date stamps, dated 'JA 9 98', SG64.
 Condition: A much finer used example than normally found. Despite minor perforation toning and a slightly heavy cancel, it benefits from true colour and fine appearance.
 Rarity: A very rare and desirable stamp as only a maximum of 71 possible examples, many of which were water-stained.
 It is of further philatelic importance as it is believed to be unique with this postal cancellation.
 The Stanley Gibbons catalogue value is £1,300.
 PRICE: £895
And there's more…
 An example of the South Africa (Natal) 1902 £10 green and orange surpassed its estimate of £3,000 to sell for £4,300.
 My favourite stamp available from South Africa (Natal) at the moment is a scarce cancellation in the finest condition I have ever seen…
Technical description: South Africa 1908-09 Natal £1 purple and black/red, centrally cancelled by very fine "G.P.O. CAPE TOWN" circular date stamp, dated 'JY 22 11', SGZ68.
 Condition: A lovely quality example of this interprovincial rarity, used in Cape of Good Hope. A real stunner!
 Rarity: A very fine and scarce interprovincial period usage (from 1 June 1910 - 31 August 1913).
 PRICE: £900
Market resurgence in British rarities
 Following a recent highly successful auction of specialist British postage stamps, the auctioneer reported:
 "Driven by internet bidding a two day specialised sale… demonstrated a strong and well-supported GB market".
 In particular, we noted substantial support and rising prices in Queen Victorian surface printed stamps, which were first issued from 1855.
 The surface printed stamps of Great Britain include some of the rarest of British stamps.
 It is evident that there are new high net worth collectors who have entered the market recently. As they are competing to fill the same spaces in their collections, auction realisations will inevitably rise.
 One surface printed stamp to appear at auction recently achieved an astonishing realisation…
 An unused 1884 10s cobalt with only part original gum sold for £15,000. This was five times its estimate of £3,000!
 Also, a particularly rare used surface printed stamp, the 1865-67 10d red-brown, printed on Emblems watermark paper in error, went for way above expectations.
 It was estimated to fetch £15,000-£18,000, yet realised £31,000.
 The problem with most of the Queen Victorian surface printed stamps is that most found are in sub-standard condition.
 Finding a well-centred mint example of a key rarity with fresh colour is a major find.
 Finding an example which is also "unmounted mint" with full clean gum is a once in a lifetime find…
Technical description: Great Britain 1884 10s pale ultramarine, SG183a.
 Condition: A very fine and fresh well centred unmounted mint example with full clean original gum, lettered ND.
 Rarity: Particularly lovely colour and a stunning example of this rare colour shade.
 PRICE: £2,600
Another area of specialist British stamps which has proved enduringly popular over the past 20 years has been Government Official stamps.
 This area continues to outperform many other areas of the market.
 A mint example of the rare 1902-4 £1 dull blue-green Inland Revenue Official exceeded its £10,000-£12,000 estimate to sell for £15,500.
 The Inland Revenue Official stamp I have is somewhat more than this.
 In fact, it is considered one of the key rarities of GB philately.
 And, the price I offer it to you today is not to be missed…
Background: These stamps from King Edward VII's reign were used by revenue officials in the provinces, for mail to and from Head Office passing without a stamp. The London Office used these stamps only for foreign mail.
 Technical description: Great Britain 1902 10s ultramarine I.R. Official, SGO26.
 Condition: Perforations at top are slightly trimmed and a couple of light gum wrinkles. Nevertheless, a magnificent GB rarity with superb colour and one of the finest surviving examples.
 Rarity: Rare departmental issue and one of the key rarities of GB philately with less than six mint examples known in private hands.
 Only the 2nd time in 20 years we have handled this extremely elusive departmental official.
 Provenance: Ex Minoru collection of King Edward VII, one of the most prestigious KEVII collections ever assembled.
 Accompanied with a 2002 British Philatelic Association (BPA) Certificate of Authenticity.
 Stanley Gibbons catalogue value (2002): £17,000
Stanley Gibbons catalogue value (2022): £85,000
Growth: 400%
 PRICE: £42,500
Prices look set to keep on rising
 As you can see from the above, recent auction results have shown many areas of strength in the market.
 We are seeing internet bidding taking over in a big way and competition amongst collectors forcing prices up into new territory.
 The five major rarities featured today benefit from being of exceptional quality.
 If you are interested in buying any of the rarities featured from the hottest areas of the market either:
Email me today at mike@justcollecting.com.
OR
Call me immediately on +44(0)1534 639998. 
With inflation taking hold, the current bull market in rare stamps looks likely to continue for some time.
 Thanks for reading.
 Kind regards 
 Mike Hall
 PS. An interesting quote I read recently in an article on rare stamp investment…
 "Rare stamps were rated among the top-performing investments of the 20th century, ahead of bonds and foreign exchange with average returns of 10% a year, according to Salomon Brothers. That's the kind of return that doubles your money every five to seven years. In fact, rare stamps have outperformed the stock market since 1985."