A name remembered only by his family. His friends. His colleagues.
Instead. 
Through skill. Bravery. And good fortune…
…he cheated death. Again and again.
To become one of only 12 men…
…to walk on the Moon.
Let me explain:
It's the early 1950s.
And the 20-year-old pilot from New Jersey is learning to fly fighter jets with the US Air Force.
He executes a double immelman turn. The first time anyone has attempted the manoeuvre in a T-28 Trojan.
Horror.
He blacks out. And comes round, with the plane diving towards the ground just 60 metres from death. He pulls hard on the rudder. And survives.
It's now December 1952.
He's just been posted to the Korean War. As a fighter pilot with the 16th Fighter-Interceptor Squadron. 
Just days after arriving, on an acclimatisation flight, his fuel system freezes.
He's going to run out of juice unless he does something.
He overrides the malfunction by holding a button down in the cockpit.
But this cuts his radio signal. He's in grave danger of veering off course.
Somehow he makes it back to base.
Yet the danger is only just beginning. Why?
Because his posting is in "MiG Alley" - swarming with Soviet fighter jets. The most dangerous location for pilots in the Korean War.
The US Air Force lose 1,198 men in Korea.
80 percent are fighter pilots.
He flies 66 combat missions in Korea.
The odds are, he won't see American soil again.
He excels.
Shooting down two MiGs. Including this one below - with its ejecting pilot.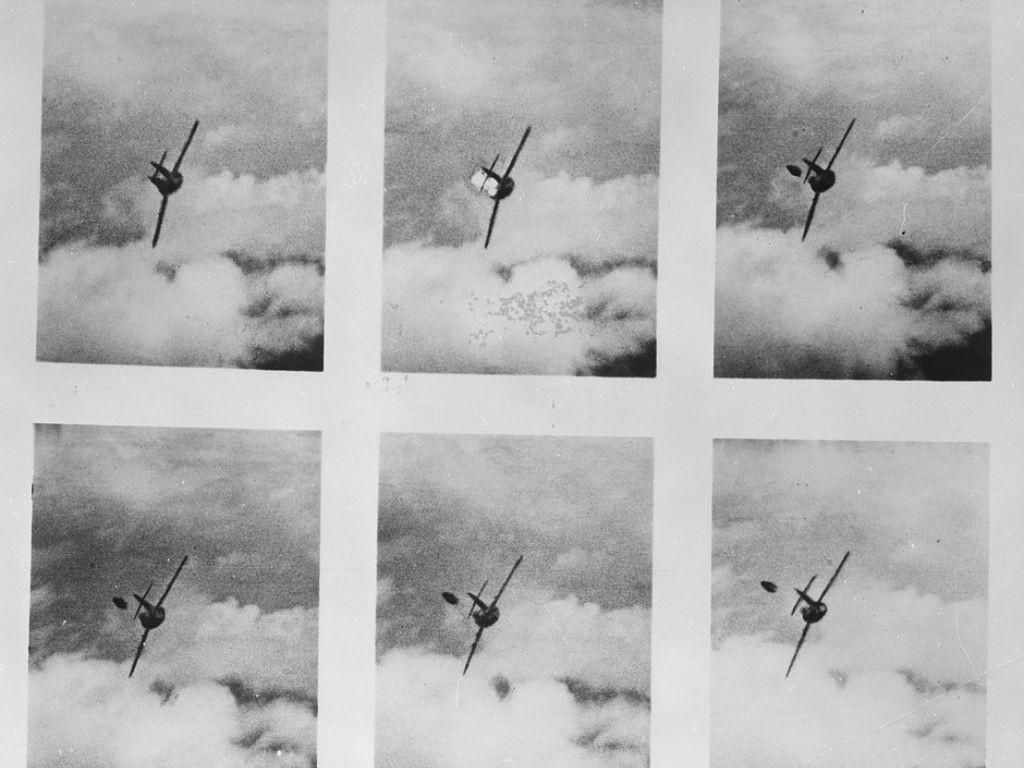 He shoots down a MiG in Korea; the pilot ejects
Now back in the US after the war, is it time to settle down?
Not a chance.
In 1962 he joins NASA.
Where danger is commonplace, as the US pushes space technology to its limit.
Four times he walks in space. Possibly the most death defying experience you can undertake as an astronaut.
It's all building up to one day, in July 1969.
When his spacecraft comes just 15 seconds from running out of fuel, and crash landing on the Moon's surface.
It's a miracle he ever survived the 50s, and got the chance to train as an astronaut.
It's even more of a miracle he walked on the Moon.
Which is why, quite simply…
It's a miracle this object exists.
And it's even more of a miracle that today, you have the opportunity to own it.
Objects of this rarity and this magnitude should be in museums.
This is one of his most personal artefacts.
It shouldn't be available for individuals to buy, surely?
Yet here it is:
This is Buzz Aldrin's Apollo 11 NASA flight training suit.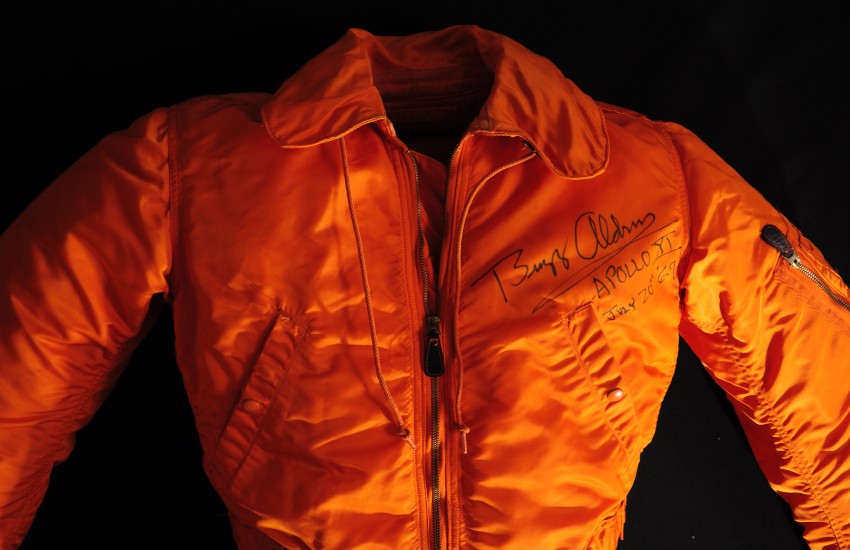 Buzz Aldrin's personal training suit from the Apollo 11 mission
From his personal collection.
Owned by Buzz. Worn by Buzz. On multiple occasions. As he prepared for his role in mankind's finest achievement. 
Aldrin has signed and inscribed the spacesuit: "Apollo XI, July 20th, '69".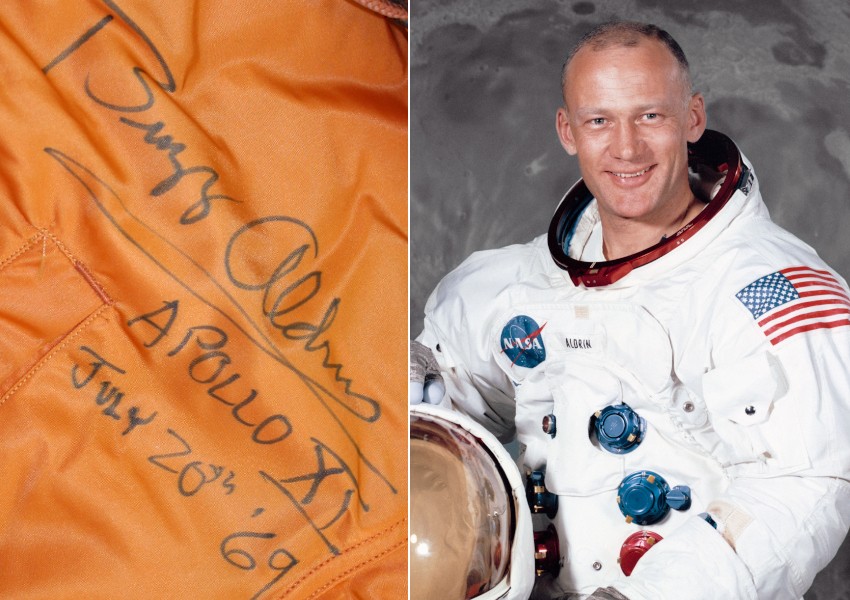 Buzz Aldrin has signed and inscribed the training suit, adding further to its cachet
The full details
Aldrin wore this NASA flight suit whilst training for both the Gemini 12 and the Apollo 11 missions.
It was issued to Aldrin when he first joined the Gemini programme in October 1963.
It's a CWU-1/P flight suit worn by pilots during cold weather, at high altitudes and at sea due to their high visibility.
He predominately used it while training for splash-down.
After three years of intensive training he partnered Jim Lovell on the 1966 Gemini 12 mission.
The pair returned home as heroes - yet Aldrin was just getting started.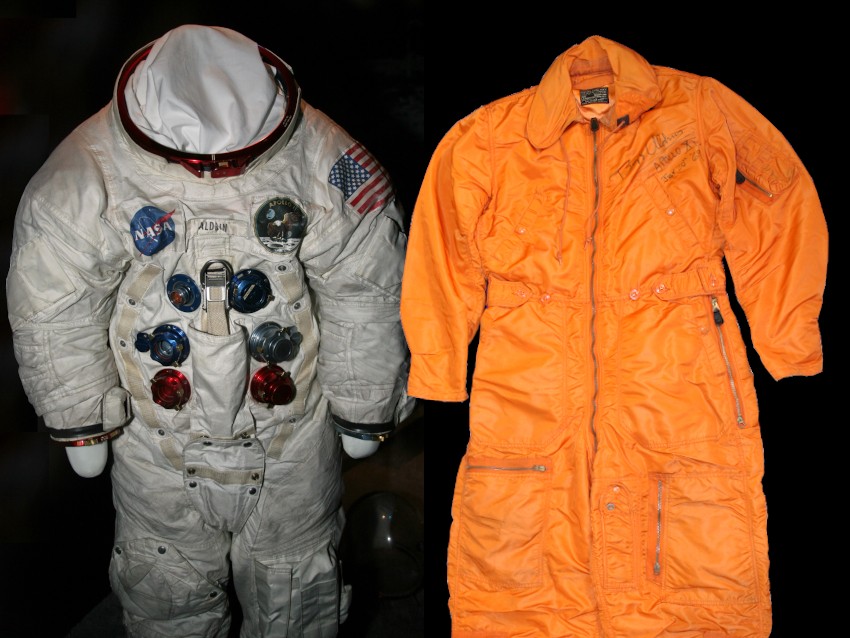 Buzz Aldrin's Apollo 11 space suit (left) is on display at the Smithsonian Museum - but his flight training suit could be on display in your home
Aldrin went back into training - this time as part of NASA's Apollo programme.
He continued to wear this CWU-1/P flight suit during the next three years, as he served as a member of the backup crew of Apollo 8 and Apollo 9.
It was all in preparation for the Apollo 11 mission in July 1969.
When Neil Armstrong and Buzz Aldrin became the first men to walk on the Moon, they ensured their names would live forever.
It was the defining moment of the 20th century. The greatest adventure in human history.
And this flight suit was right there, at the heart of the story.
Worn by the second man on the Moon.
It remained in Aldrin's collection for the next 22 years. In 1991 he signed it, inscribed it and sold it at auction.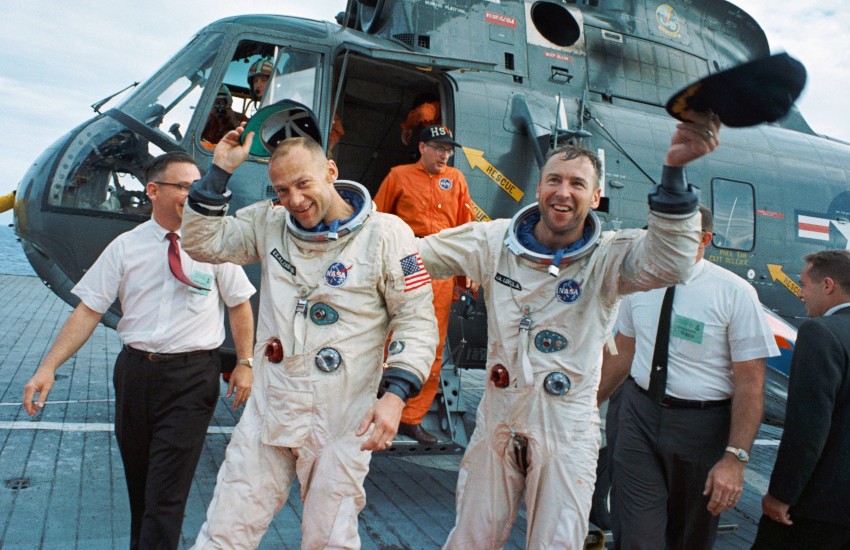 Buzz Aldrin and Jim Lovell on board the USS Wasp, after their return home from the Gemini 12 mission in November 1966
Protect your wealth: Diversify
Since 2000, a set of Apollo 11 crew signatures has grown in value by 650%.
Back in 2011, the record price for a piece of Apollo 11 memorabilia was $218,000. Now it's $2 MILLION.
In the past five years, the space memorabilia market has seen the biggest sales in its history.
David Scott's Apollo 15 watch sold in 2016 for $1.6 MILLION
A lunar sample bag used during Apollo 11 sold in 2017 for $1.8 MILLION
Neil Armstrong's Apollo 11 Robbins medal sold in 2019 for $2 MILLION
So it's clear:
The space memorabilia market has huge momentum.
In 2019, memorabilia from Aldrin's personal archive went up for sale at Sotheby's. The results were stunning.
Bidders paid 10 times over the high estimate on pieces because Aldrin had owned them. 
And when Neil Armstrong's personal collection went up for sale recently it raised $17 MILLION.
Put simply: space collectors want pieces owned by astronauts.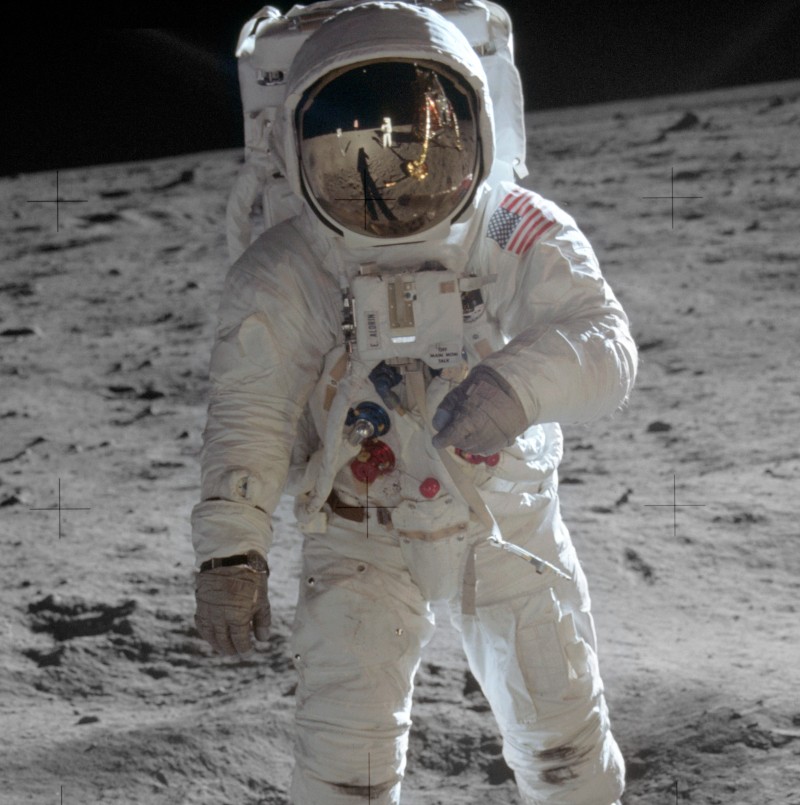 This photograph of Buzz Aldrin on the Moon is one of the most iconic images of the 20th century
If you wish to protect your wealth away from the stock market. And own a spine-tingling piece of space history. 
Buy this spacesuit.
You can own Buzz Aldrin's Apollo 11 training suit for just £150,000 ($188,000) today. 
What might it be worth in 10 years?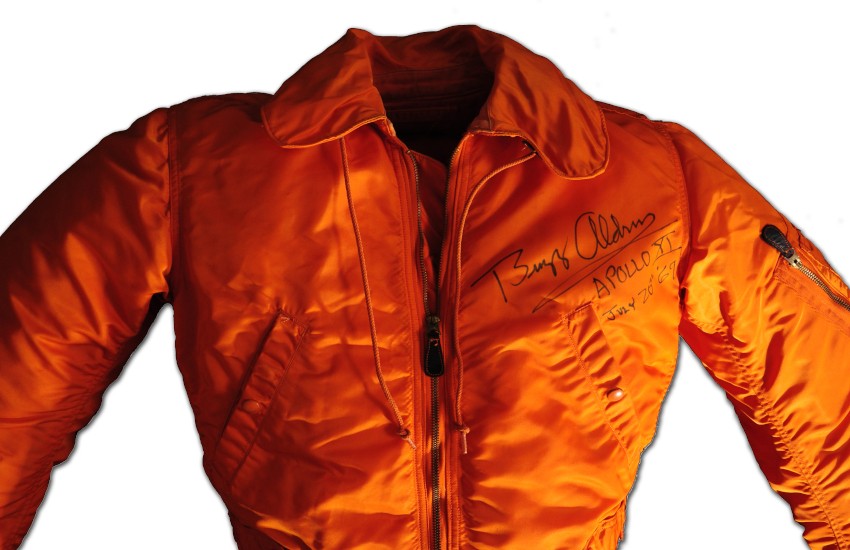 Should be in a museum. You can buy it today
It comes with my Certificate of Authenticity and my personal Lifetime Moneyback Guarantee.
You also get 28-day no quibble returns and free, fully-insured shipping. To any address on the planet. 
Email me at info@justcollecting.com. Or call me directly on +44 (0) 1534 639 998.
Don't miss this opportunity.
Thanks for reading,
Paul Fraser, Chairman, Just Collecting
PS. This item is also available to buy under my layaway plan of 12 monthly instalments. Contact me now to find out more.