Hi fellow collector
Here's a question for you:
What do Bob Dylan, Ancient Egyptians, Broadway musicals, German techno music and Norwegian medieval tapestries have in common?
They all feature in new museums opening in 2022.
After a difficult couple of years, the museum sector is now bouncing back.
Visitors are returning, new exhibitions are launching, and hundreds of major museums are opening around the world.
I'm always heartened by the popularity and growth of museums.
Because in our increasingly disposable, digital age it shows that we still appreciate history.
We still value rare objects with remarkable stories to tell.
But it also throws up a conundrum for collectors like you and me.
Because every new museum needs exhibits.
And the increasing number of public and privately-owned museums around the world can only mean one thing:
Fewer high-quality artefacts available on the open market.
The Natural History Museum Abu Dhabi is set to open in 2025. And it just snapped up its first major exhibit...
It's a principle that applies across the entire spectrum of rare collectibles.
At one end you have Stan, the 11.7 metre T-rex fossil which the Natural History Museum Abu Dhabi bought in 2020 for a record $31.8 million.
And at the other you have the skateboard used at the 2022 Olympics by 13-year-old Sky Brown – Britain's youngest-ever Olympian – which was recently acquired by the Young V&A museum in London.
From prehistoric predators to modern-day memorabilia. 65 million years of history and everything in-between.
Once a piece enters a museum collection, it's in there for good.
And these collections are huge. Only a small fraction of items can be exhibited at any one time.
So there are literally millions of rare and historic objects tucked away in storage, hidden from view. Some will remain there unseen for decades.
Occasionally a piece will be deaccessioned to raise money for new acquisitions. But usually if a museum or an institution snaps up an item, that's the last time it will ever be available to private collectors.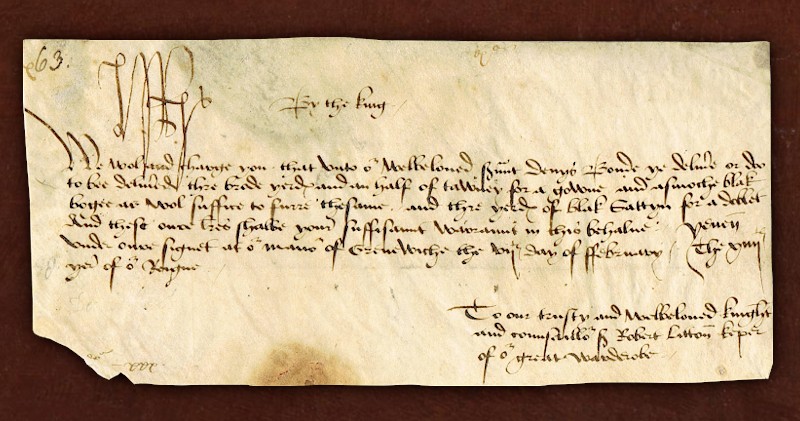 Museum-quality pieces, like this 523-year-old Henry VII document, are becoming harder than ever to source.
I've sold numerous special pieces to museums over the past 40 years or so. And none have ever reappeared on the market.
Which, in some cases, has left a few of my clients very disappointed.
Because when it comes to rare collectibles, you can't just fetch another one off the shelf.
These are unique items. And you only get one opportunity to own them.
That's why you have to move fast in this hobby.
For every piece in my own collection, I can tell you about 10 others that I missed out on.
I try to have no regrets, but even years later there are a few that still bug me!
Every collector has their own stories of "the one that got away".
The auction lot they lost to a last minute bid
The incredible find with a "sold" tag already attached
The piece they hesitated on – and then another collector swooped in first
I'm sure you have a few yourself. It's all part of the hobby.
And it means when you do add a new rarity to your collection, it's even more satisfying.
Because it's always good to have that winning feeling.
Especially as the world of collecting is more competitive than ever these days.
Online bidding has opened up the market on a global scale. There's more passion, more interest and more money in the hobby than I can ever remember.
And the number of new museums in the world continues to grow at pace.
Which means acquiring rare items of genuine quality can be a difficult task.
So if you find a piece that fits your collection perfectly and falls within your budget...
My advice is to buy it. No regrets.
Live in the moment. And enjoy owning it for years to come.
Because there's a good chance you may never see it again.
And if you do, it might be in a glass display case with a sign that says "Do Not Touch".Until next time,
Thanks for reading.
Paul Fraser.
Chairman, Just Collecting.