This 1980s band is a must have in your investment portfolio
Dear fellow collector
Can I let you into a secret?
It's a piece of information you probably haven't heard before.
And music memorabilia dealers don't advertise it widely:
There's only one band from the 80s you should invest in.
In my opinion.
And now is the time to do it.
It's all to do with demographics.
Let me explain:
In the past 10 years the best memorabilia from the biggest bands of the 70s has soared in value.
We're talking Queen, Pink Floyd, Led Zeppelin, Sex Pistols.
300% profit over 10 years for the above bands has been commonplace.
Sometimes more.
For signed guitars, rare posters and signed LPs from these classic bands.
Why?
Because two key market forces are at play:
The teenagers of the 70s are nostalgic for their youth. (They're likely in their 60s now).
They have money. (They're at the top of the employment tree. Or maybe they've just retired with a nice nest egg.)
Combine the two and you have a powerful mix.
Demand has far outstripped supply. Prices have surged.
But what of the next generation: the teenagers of the 80s?
Who are now in their 50s, and too are getting pangs of nostalgia?
When will it be their turn to influence the music memorabilia market?
They already are.
You only have to look at how demand for Madonna's memorabilia has climbed in the past few years to understand that.
But I'm talking about bands. And I say again:
There's only one band from the 80s that I would invest in today.
Only one that's sufficiently iconic. Only one that has the longevity. Only one that has the fanbase. 
Since 2000 their memorabilia has been slowly growing in value.
Prices for the best pieces have roughly doubled in that time.
But now, everything I'm seeing on the auction floor. Everything I'm hearing from customers on the phone. And every bit of experience in this industry tells me…
Values are set to explode over the next decade.
The band's name?
Have you guessed?
U2
No band since the Beatles has straddled the globe like U2.
And no band has sounded so like they belong to us all.
Their sound is as epic and expansive as the big themes Bono loves to take on.
Sentiments like, "one love, we get to share it," ring true with millions and always will.
They're among the top 20 best-selling artists of all time. That's 175 million records sold worldwide.
Go back and listen to Achtung Baby again. An album that lives for the ages.
It's easy to understand why these guys have terrific investment potential.
And if you wish to invest in top grade U2 memorabilia while prices are still modest, read on.
Because I have just sourced a U2 rarity. 
I only put it live on the website today. Meaning you're one of the first to know it's for sale.
It's a fully working Crafter Cruzer electric guitar.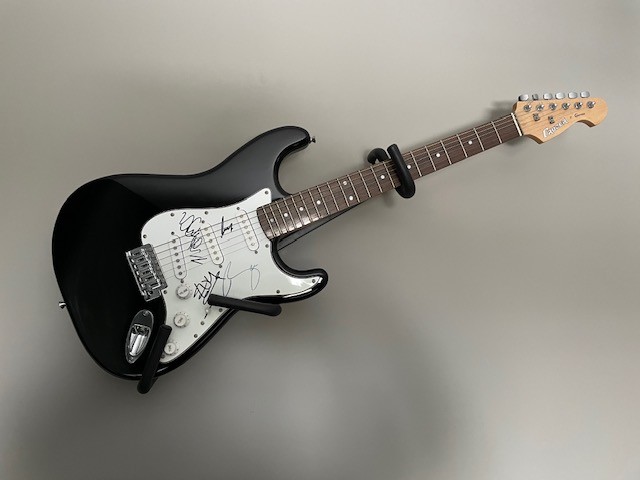 A sizzling display piece. And hugely rare
A classic-looking instrument in the Fender Stratocaster style.
But most importantly for you…
Bono. The Edge. Adam Clayton. Larry Mullen. Each has signed the pick guard superbly in dark ink.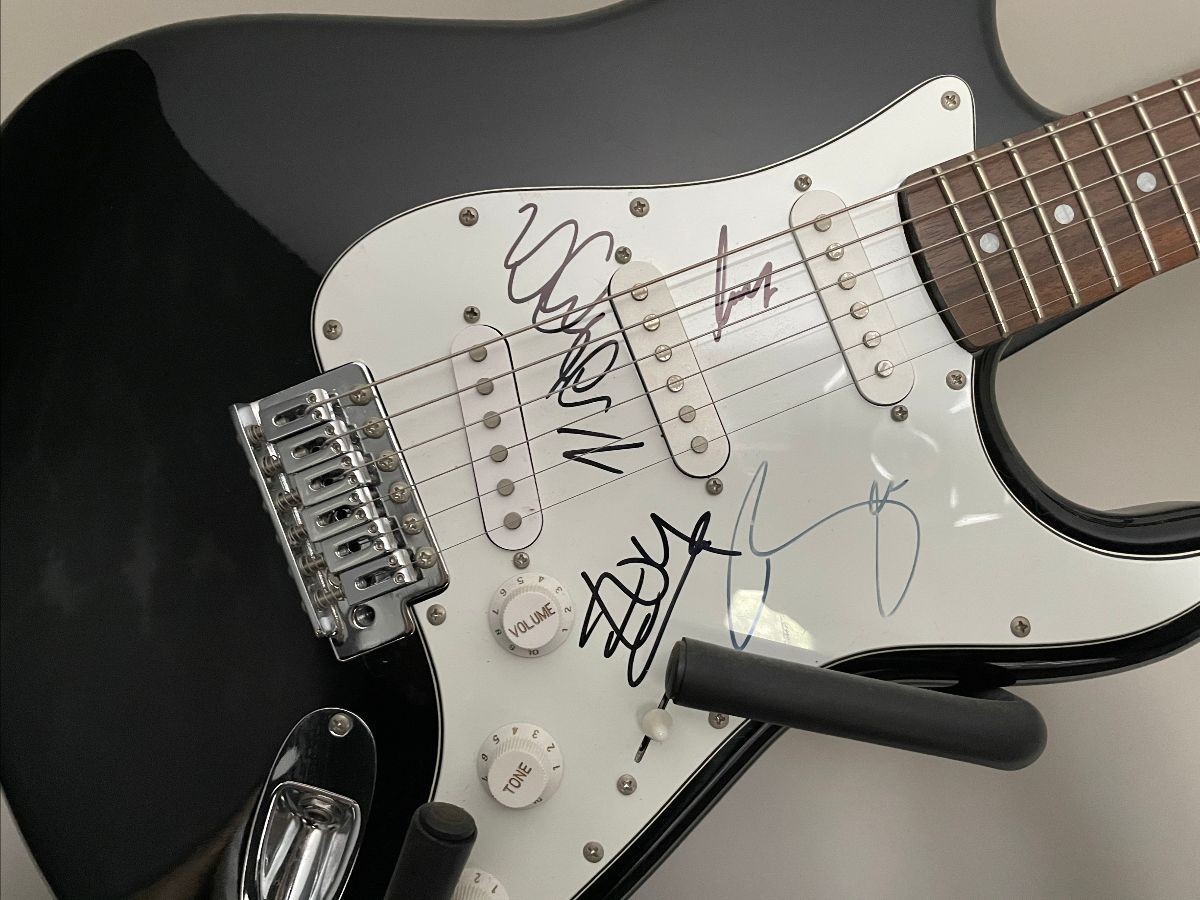 Blue for Bono. Four sharp and striking signatures from U2 - among the best you'll see
Look at those bold autographs. They pop beautifully against the white background.
Such eye appeal. A true statement for your wall. At home or in your office.
This piece is a rarity. Because the majority (over 90% in my experience) of U2-signed guitars you see out there are fake.
I know this piece is genuine for two reasons:
I have authenticated these signatures in person. This is my 46th year of authenticating music signatures. It's real
The guitar has impeccable provenance
The band autographed it on February 27, 2009 outside the BBC's Broadcasting House in Portland Place, London.
The band were at the BBC to launch their 12th album, No Line on the Horizon, with a gig for Radio 1's Live Lounge followed by a rooftop concert.
The guitar comes with photos of Bono signing the piece that day: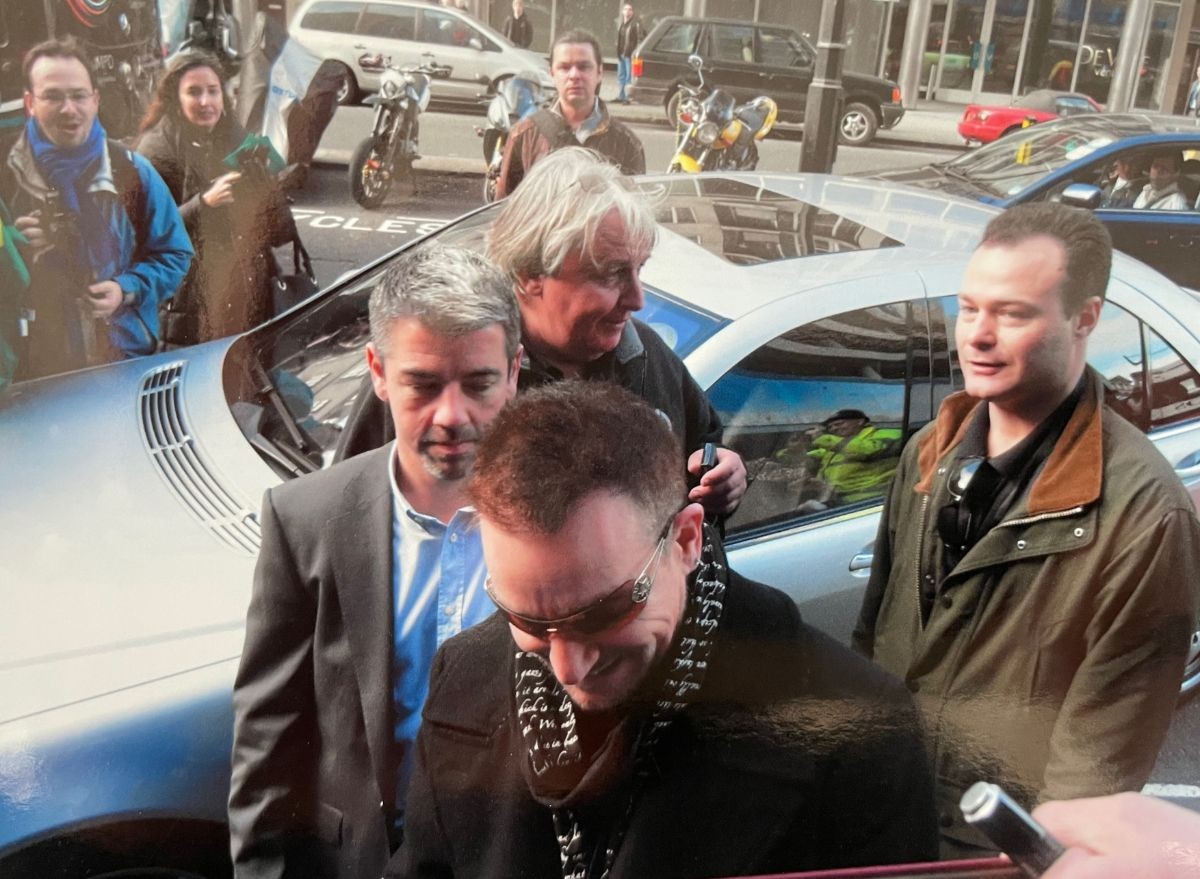 Bono signs your guitar outside BBC Broadcasting House on Feb 27, 2009
And here's Bono that evening, performing on the BBC's rooftop. Note the same haircut and style of glasses.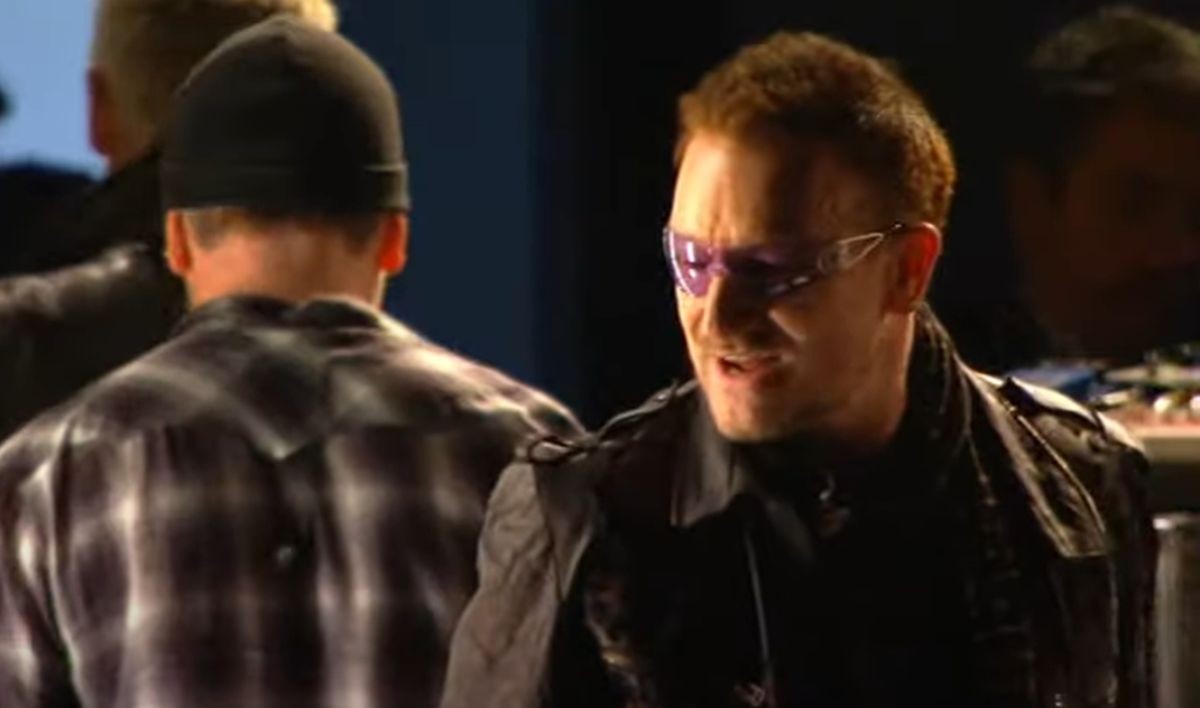 Bono plays on BBC's rooftop - the same day he signed your guitar
It is so rare to be able to pin down a set of autographs to a precise day.
That fact alone transforms this piece from great to extraordinary.
And it makes this guitar so much more attractive - and valuable - to buyers when you decide to sell.
Make no mistake. This is one of the best pieces of U2 memorabilia you'll ever be offered.
A warning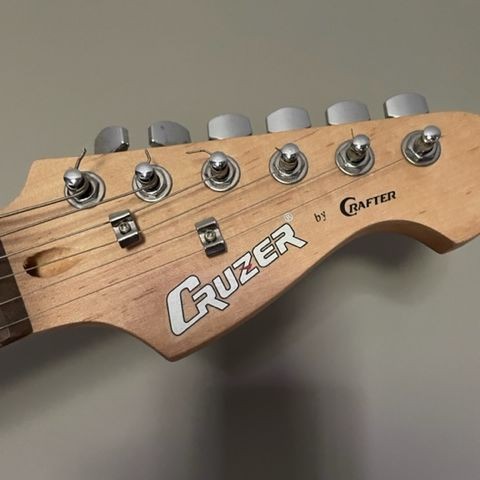 The Cruzer by Crafter guitar works perfectly
The only problem with this opportunity is there's just one available.
It's no surprise.
Guitars genuinely signed by the entire band are incredibly rare.
Demand far outstrips supply.
You need to act now.
The price is just £4,995 ($6,550).
Or email info@justcollecting.com or call +44 (0)1534 639 998 now.
Don't wait on this one.
Thank you for reading,
Paul Fraser, Chairman, Just Collecting
PS. Remember. I've just put this guitar up for sale. Take this opportunity while you can.
PPS. Enjoy free worldwide delivery and the peace of mind that comes with 28-day no quibble returns