Hi fellow collector
This may be the smallest autograph you'll ever own.
But in terms of significance, it's one of the biggest.
One word. Three letters. "Che".
Because Che Guevara is more than a figure from history.
He's become the timeless, defining symbol of rebellion.
A political icon on the level of Churchill and Lincoln.
So regardless of how you view him, it's impossible to deny his importance.
No historic autograph collection is complete without him.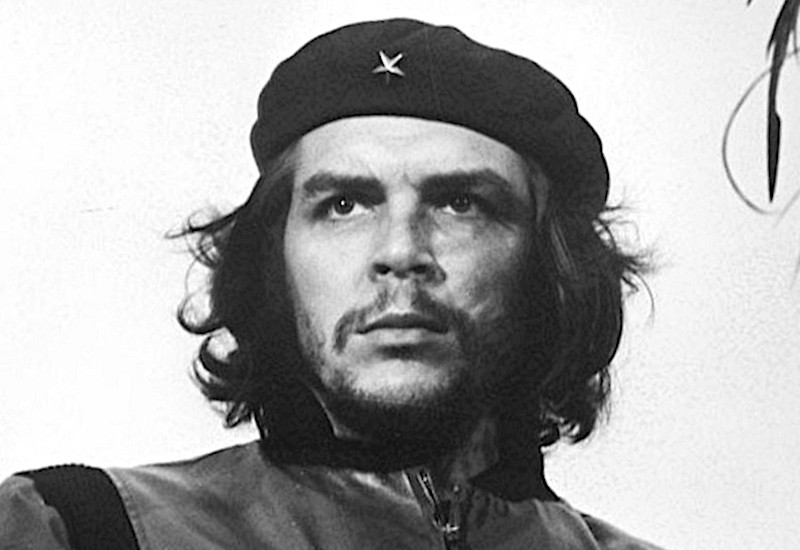 Che Guevara is the definition of an icon - and his portrait is the most reproduced photograph of all-time.
But it's a signature most collectors will never own.
Because Che Guevara's autograph is exceptionally rare.
You'll find his image on everything, from mugs and T-shirts to walls in war-torn countries.
But you'll barely find his signature on anything at all.
After the Cuban Revolution in 1959, Guevara spent just six years in the spotlight as a "statesman of world stature".
He spent the rest of his career hiding in jungles, mountains and safe-houses. And when he was finally killed in Bolivia in 1967, he was just 39 years old.
But most significantly, Che Guevara hated signing autographs.
As a humble man of the people, he saw them as self-important.
So during his brief life, he left behind few signatures you can own today.
I have this single one available. And it's superb.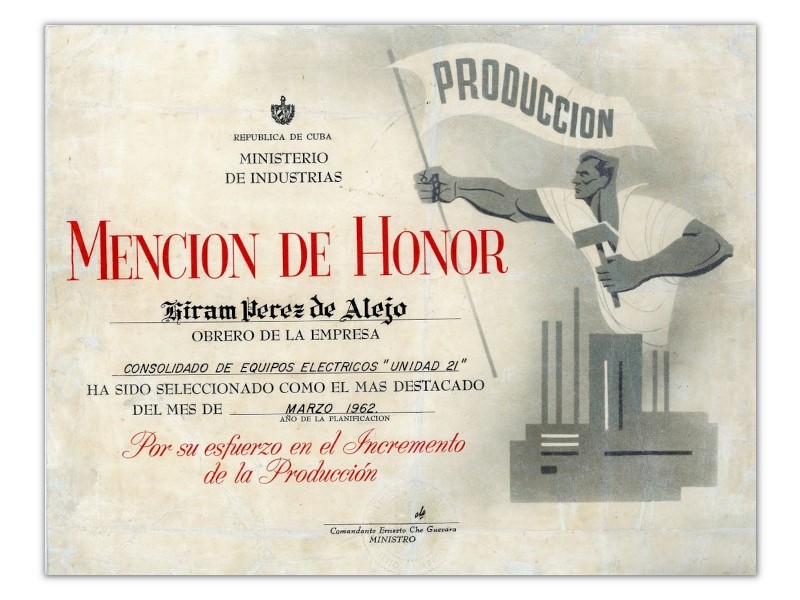 This is a visually striking document, with vintage graphics that capture the era perfectly.
This is an official Cuban government 'Honourable Mention' certificate.
Signed by Che Guevara as Finance Minister in March 1962.
It's a large and impressive document, measuring 14" by 11", with beautiful vintage graphics.
And it's a rare item which is highly symbolic of the Cuban Revolution.
As Finance Minister, Guevara abolished pay rises and presented these 'Honourable Mention' certificates to workers who exceeded their quotas.
The majority of these certificates never made it out of Cuba.
But this early example still survives in fine condition after 60 years.
(With just minor repairs on the reverse, and the usual mild wear that comes with a document this age.)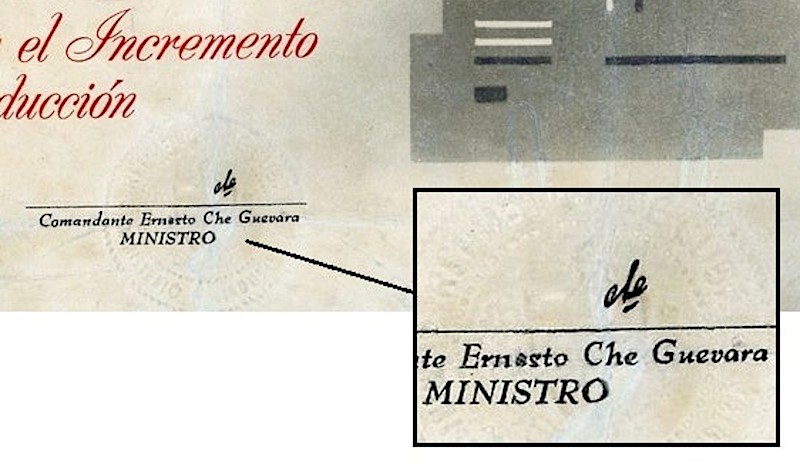 Probably the smallest autograph you'll ever own. But also one of the most significant.
And it features a great example of Guevara's elusive signature.
An autograph that's instantly recognisable.
Famously small, but perfectly formed.
Because not only did Che Guevara dislike autographs...
He hated signing his name on anything. Even official documents.
So when he did, he signed as small as possible to show his humility.
Ironically, that reluctance makes his autograph even more valuable today.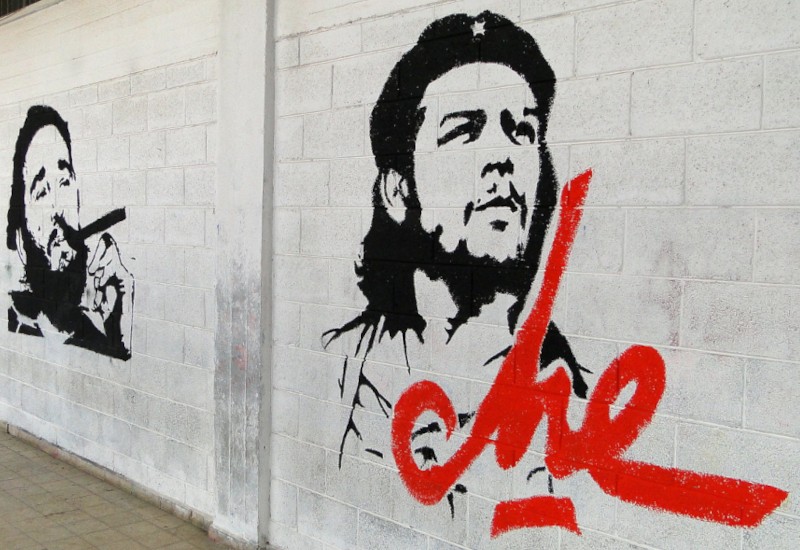 Che Guevara's image - and his signature - have become iconic symbols seen around the world.
As a historic figure, Guevara's legacy casts a large shadow today.
The Cuban Revolution permanently changed the shape of global politics (and almost sparked a nuclear war).
But in a wider context, Che Guevara is now the very definition of an icon.
A figure that represents the ideals he stood for.
A hero to millions (and a villain to millions more).
Few people in history will ever achieve that symbolic status.
That's why he draws comparisons to Winston Churchill and Abraham Lincoln.
And that's why his memorabilia is so sought-after by collectors everywhere.
It's impossible to tell the story of the 20th century without him.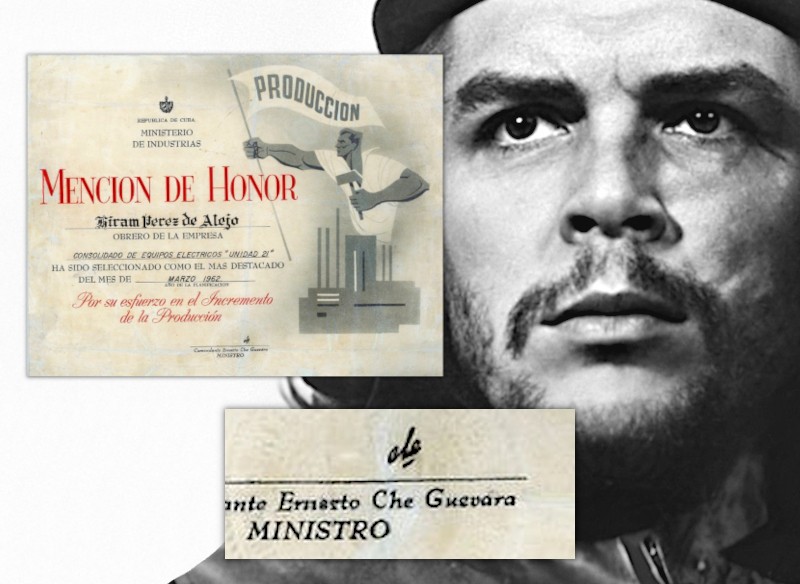 This is a highly rare item - and it's yours to own for just £4,950.
Che Guevara's image - and his signature - are iconic symbols around the world.
This document gives you the chance to own the real thing.
100% authentic. Signed by his hand in Cuba in 1962.
A high-calibre autograph of historic importance.
And it's a beautiful vintage display piece that will enhance your collection.
This is a highly rare item.
I have this single example in stock. It may be years before I see another.
You can purchase it now for just £4,950 ($6,450).
To give you complete peace of mind, this document comes with a Lifetime Moneyback Guarantee and my own personal Certificate of Authenticity.
I've been authenticating historic autographs for 45 years, so I can promise this document is 100% genuine.
And delivery is completely free and fully insured.
Remember: Che Guevara's autograph is exceptionally rare in any form.
This is the only example I have available. So don't miss out.
Buy it now, or contact me today at info@justcollecting.com.
Or call me on +44 (0) 1534 639 998.
I look forward to hearing from you.
Thanks for reading,
Paul Fraser,
Chairman, Just Collecting.