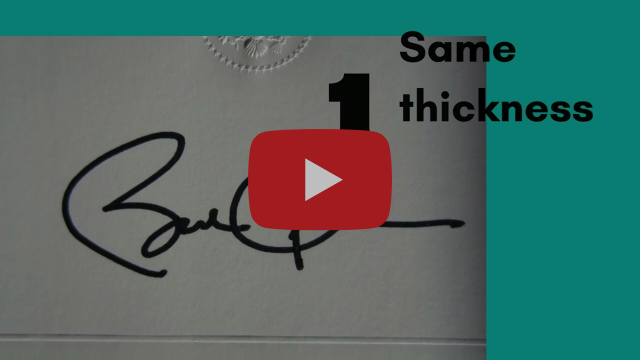 5 warning signs you've bought an Autopen autograph
Hi fellow collector, 
Spending good money on a bad signature is no fun. 
The pesky Autopen machine is one of the most common traps for an autograph collector. 
But with a little knowhow you can protect yourself from harm. 
Watch my short video below to learn all:
https://www.youtube.com/watch?v=BAg4RH_NqDg
Want to own a guaranteed authentic autograph? 
 Browse my stock of authentic autographs
Or contact me now at info@justcollecting.com or +44 (0)1534 639 998.
Thanks for watching,
Paul Fraser, Chairman, Just Collecting