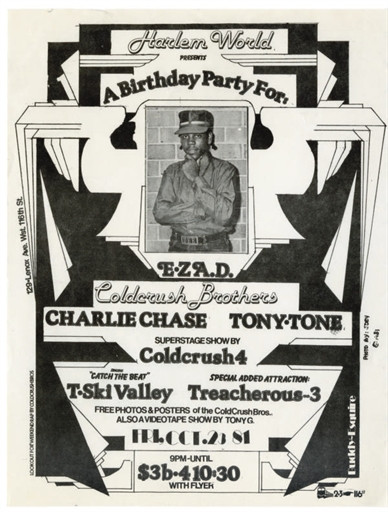 5 PIECES OF HIP HOP MEMORABILIA
Flyers
This collection of early flyers sold for $12,000 at Christie's New York in a 2008 auction.
They come from the collection of Breakbeat Lenny, a hip hop DJ who was present at the birth of the movement in New York.
All date to the late 1970s and early 1980s and advertise parties starring big early names like Eddy Ed and Kool Herc.
Otis Maybach
Otis, from Jay Z and Kanye West's Watch the Throne, was one of the biggest hits of 2011.
This modified Maybach appears in the video to the song and sold for $60,000 in a charity auction at Phillips in 2012.
2Pac lyrics
This original set of lyrics to the song My Burning Heart by legendary rapper 2pac made $1,600 at Christie's in 2004.
It appears on compilation album The Lost Tapes, released posthumously in 2000.
2pac was one of the most popular rappers of all time and memorabilia associated with him is keenly sought by collectors. 
Notorious BIG contract
Biggie Smalls, aka the Notorious BIG, signed this contract with Puff Daddy's Bad Boy Records in 1993.
It features his signature under his birth name, Christopher Wallace.
Biggie's autograph is extremely rare, as he was shot dead at the age of 24. The contract made $1,600 at Geppi's Memorabilia Road Show in 2005.
Jay Z signed jersey
Jay Z is undoubtedly one of the greatest rappers of his generation and is still at the top of his game even now, in his mid-40s.
In 2013 he sold his stake in NBA team the New York Nets. This Nets jersey, signed by him, sold for $1,500 at California Auctions and Appraisers in 2013.