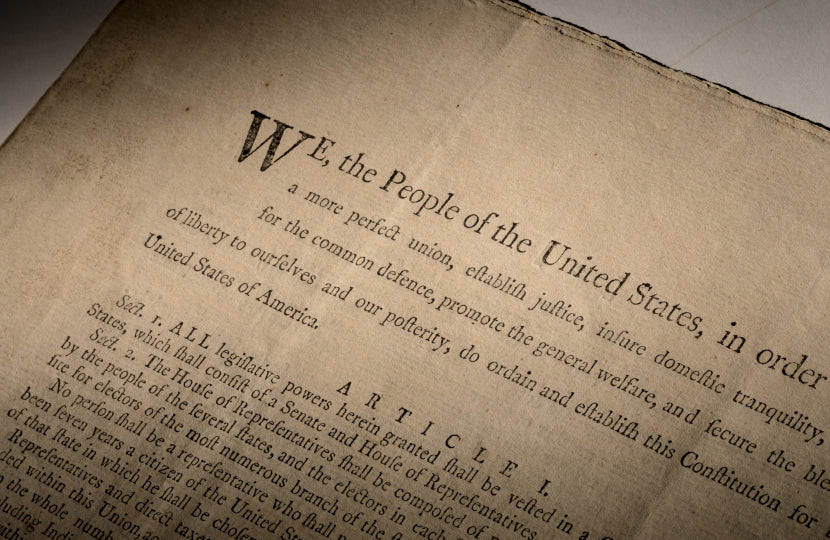 2021: A stunning year for collecting
Hi fellow collector
Pleasure. Profit. Two wonderful words.
And when you put them together, it's an unbeatable combination.
That's what rare collectibles offered in 2021.
The last 12 months have been remarkable - and today the market has never been stronger.
Sales have soared in almost every category across the board.
Record-breaking prices have become a regular occurrence.
And millions of new collectors have entered the field.
On a personal level, it's been hugely satisfying to watch the industry thrive over the past 12 months.
And on a professional level, 2021 was our company's most successful year to date.
As I said, pleasure and profit. I sincerely hope your collection has brought you both this year.Continued Growth2021 has seen the continuation of a pattern that began back in 2019.
The initial surge took place during the first wave of the pandemic.
Surrounded by global uncertainty and sputtering financial markets, many turned to rare collectibles as a relative safe haven for their wealth.
They offered the best of both worlds. They were solid, tangible assets that were uncorrelated to the stock market. And they offered pure joy of ownership in difficult times.
At the start of this year, some predicted the market would begin to level off in 2021. But instead, it's gone from strength to strength.
In the past 12 months auction houses have posted record annual figures. And equally as important, they've welcomed record numbers of new clients.
Sotheby's reported that in the 'Luxury and Collectibles' category, 47% of bidders were new to the business and the number of bidders under 40 increased by 187%.
The market for digital artworks such as NFTs, and emerging categories like rare sneakers and vintage video games, has fuelled a huge growth in 'Millennial' collectors.
This new generation is charging up the hobby with fresh passion and serious money. And that's good news for all of us.
There have been some truly stunning results over the past 12 months.
The sheer variety of rare items proves that no matter what you collect, you're part of a thriving hobby.
And the record prices achieved - often many multiples of the original estimates - show that HNWIs around the world are confident putting their money into rare collectibles.
To give you a picture, here's a quick rundown of some of 2021's most notable sales.
Pages from History
In November, an incredibly rare copy of the first printing of the U.S Constitution hit the block at Sotheby's.
Initially valued at $20 million, it sold for $43.2 million – setting a new world auction record for any book, manuscript, historical document, or printed text.
That same month, a 54-page working manuscript written by Albert Einstein on his Theory of General Relativity sold at Christie's in Paris for €11,656,560 – setting a new record for any scientific document.
And the world of science and technology also brought one of the biggest autograph sales of the year, as an Apple II computer manual signed by Steve Jobs sold at RR Auction for a stunning $787,000.
The soaring value of Jobs' signature was also illustrated by the auction of his handwritten teenage job application form.
It sold in March 2021 for $222,400, and then again in July 2021 for $343,000.
It was the fourth time in four years the document had hit the block, having originally sold back in 2017 for just $18,750.
Top Dollars and a 1-Cent Treasure
It was a spectacular year for the rare coin market, as four of the world's top five most expensive coins all sold at auction.
The world record was set in June, when a 1933 Double Eagle once owned by King Farouk of Egypt sold at Sotheby's for $18.9 million – almost doubling the previous record of $10 million.
There were also record results for a legendary 1787 Brasher Doubloon which sold at Heritage in January for $9.36 million; an 1822 Half Eagle which sold at Stacks Bowers in March for $8.4 million; and an 1804 Bust Dollar which sold at Stacks Bowers in August for $7.68 million.
And the biggest story in the philatelic world was the sale of the fabled British Guiana One Cent Magenta, which sold at Sotheby's in June for $8.3 million.
It was acquired by the historic stamp dealership Stanley Gibbons, which then set about offering it to clients using a fractional ownership scheme.
To date, more than 1,800 collectors have purchased a share of the stamp.
Old shoes and cardboard?...
Sotheby's achieved two landmark sales in the booming rare sneaker market, which has become one of the fastest-growing areas in all of collecting.
In April the company set a record for the world's most expensive sneakers, when a pair of Kanye West's Nike Air Yeezy prototypes worn on stage at the 2008 Grammy awards sold privately for $1.8 million.
And in October a pair of Michael Jordan's game-worn Nike Air Ships from his rookie 1984 season became the most valuable sneakers sold at public auction when they fetched $1.47 million.
The sports card market was also on fire throughout 2021, with eight of the ten biggest sales of all-time taking place in the past 12 months.
These included a 2003 LeBron James Upper Deck rookie card which sold for $5.2 million on the PWCC Marketplace; and the iconic 1909-11 Honus Wagner T206 card which sold for $6.6 million at Robert Edward Auctions, returning it to the top of the list.
Super Heroes and Super Mario
Heritage Auctions made auction history in September when it sold a copy of the rare comic book Amazing Fantasy #15 for $3.6 million.
The 1962 comic was the first to feature Spider-Man, who took Superman's crown as the world's most valuable superhero.
And in July the company also achieved a landmark sale in the vintage video games market, when a mint-condition copy of the 1996 Nintendo game Super Mario 64 sold for $1.56 million.
Modern Musical Legends
The new demographic of younger collectors was evident in the music memorabilia market, as stars of the nineties and noughties achieved strong results.
Highlights included a Kurt Cobain signed self portrait which sold for $281,250 (more than 14 times its top estimate);
The dress worn by Amy Winehouse during her final stage performance, which sold for $243,200 (more than 12 times its top estimate);
And a stage-played Gibson guitar owned by U2 guitarist The Edge, which more than doubled its high estimate to sell for $437,500.
All three sales took place at Julien's Auctions.And There's More to Come...These impressive sales are just the tip of the iceberg. And the most exciting part is this: the best is yet to come.
Rare collectibles have hit the mainstream, and they're here to stay.
These items are no longer niche 'alternative investments'. They're now viewed as a legitimate place to put your money.
The data and technology available to track historic prices and market growth is now stronger than ever.
And fractional ownership of historic item is inspiring an entirely new demographic to get involved.
So, in short: the future looks exceptionally bright for the rare collectibles market.
2021 was a stellar year. Here's to another in 2022.My Promise to You for 2022As always, my new year's resolution is simple:
To help you find pleasure and profit through your own collection
Over the next 12 months I'll strive to bring you the finest rare autographs available on the market.
I'll offer you impartial advice and valuations on your own rare items.
And I'll help you source those special pieces on your wishlist.
There's never been a more exciting time to become a collector. It's a rewarding hobby in every sense of the word.
And I look forward to helping you achieve your goals in 2022.
To get involved, contact me now at info@justcollecting.com.
Or call me directly on +44 (0)1534 639 998.
Thanks for reading, and happy new year!
Paul Fraser,
Chairman, Just Collecting