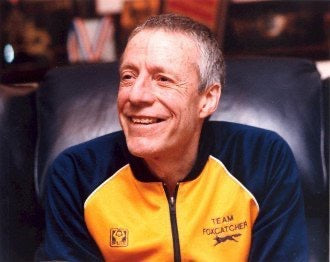 10 CRAZIEST TRUE STORIES ABOUT FOXCATCHER'S JOHN DU PONT
Here are the 10 craziest true stories from the most infamous collector of all, John du Pont, known to some as 'Foxcatcher'.
You may have heard of him. Foxcatcher, the new film detailing the life of the eccentric millionaire collector, sports enthusiast and convicted murderer hits cinemas today (January 9), with Steve Carrell taking the lead role.
The film focuses on Du Pont and wrestling champions the Schultz brothers, tracking their efforts in training US wrestlers and swimmers for the Olympics and ending with the tragic murder of Dave Schultz and Du Pont's demise.
There are dozens of crazy stories about Du Pont circulating at the moment, but there is so much more to the man than the film reveals. And we've hardly heard anything about his collections, which were a huge part of his life, and crucial to understanding the man behind the myth.
After all, Du Pont owned the world's most valuable stamp, the British Guiana 1c Magenta. It sold for $9.5m last year.
10. He collected over 1m seashells and built a museum to house them Du Pont was an avid collector in many fields, but his seashell and bird egg collection was a remarkable sight. The collection contained over 1m seashells and bird eggs from across the world, along with over 100,000 preserved birds. The bird eggs collection is the second largest in North America – an impressive feat with competition from many institutions across the US. Du Pont had been collecting these since he was a boy, and even achieved a doctorate in natural science in 1965. In 1957, he opened the Delaware Museum of Natural History to house the collection on land given by his uncle, a well-known horticulturalist and collector of American furniture.
9. He used a pseudonym Du Pont used the pseudonym Rae Mader - an anagram of the Guianese county of Demerara, where the famed British Guiana 1c Magenta was printed - while displaying it and the rest of his stunning collection at the 1986 Ameriplex Stamp Show in Chicago, where he won top prize.
8. He slept with the world's most valuable stamp under his pillow. When John du Pont last showed the fabled British Guiana 1c Magenta at an Australian stamp show in 1987, he was understandably a little concerned about the stamp's safety. His solution? Sleep with it hidden firmly under his pillow. Many stamp collectors cringe at the idea of this one-of-a-kind stamp being put in such a perilous position, but Du Pont had been unable to access a bank vault and felt it was the safest place for the stamp while he was away from home.It is Du Pont's treatment of the stamp that accounts for its poor condition today, with much of the design faded away.
7. He drove an armoured vehicle around his estate. The massive Foxcatcher Farm complex became the centre for Du Pont's wrestling activities, with state of the art facilities provided for his future champions. However, as he became more paranoid, he became convinced that "the Russians", along with a myriad of other imaginary foes, were out to get him. His answer was to drive an armoured vehicle around his estate. We imagine Du Pont didn't have to pay for his military-style vehicle, as the DuPont company – to which he was heir – continues to manufacture Kevlar vehicle armour systems. It's even rumoured that Du Pont would drive around with the British Guiana stamp in his pocket, again concerned about its safety.
6. He became convinced he was the Dalai Lama According to some sources, during his final years before prison, Du Pont would insist he was the leader of Tibetan Buddhism, despite the fact there is already a well-known figure holding the position. He even refused to talk to people until they acknowledged his holiness, and once asked to be introduced to crowds as the Dalai Lama at a world championship wrestling meet.
5. He hated the colour black Du Pont didn't always hate the colour black, but one day decided he'd had enough of all things dark, and told his staff to get rid of his black jeep. Not content with kicking out the car, he also evacuated all of the black equipment from his sports facilities. Less amusing is the suggestion he then started to kick black athletes off his team, according to Iowa State wrestling coach Kevin Jackson in USA Today. While nobody is exactly certain of Du Pont's prejudices, his family – particularly his mother, with whom he was very close – were well known to have funded many of America's fascist parties during Adolf Hitler's rise to power. However, he later got over his hatred of black, and became rather obsessed with the colour. During his prison years, he ordered Foxcatcher Farm to be renamed Foxcatcher Prison Farm, and had all the buildings – including the crime scene of Schultz's murder – painted black by his employees, as if in mourning.
4. He liked to play policeman We're sure that, in a different life, Du Pont would have grown up to be a policeman. According to a former neighbour, he bought a replica police car and uniform to match, and used to flash his badge to passersby, pulling them over outside the gates of his estate. Not happy with people zooming past his home, he wrote citations for each person he stopped, giving them a good telling off for their dangerous driving. He also let local police departments onto his shooting range for training, and officers rented houses at reduced rates on his land.
3. His British Guiana collection was 'bought' by another eccentric collector Du Pont may hold the title of the world's most eccentric collector, but there was a challenger to his title. Qatari sheikh Saud bin Mohammed Al-Thani was a notorious name on the collecting scene, famed for making huge bids at auction without the packet to back it. And it just so happened that it was Al-Thani who was behind the huge bids at David Feldman's auction of the John du Pont collection of British Guiana (not including the 1c Magenta) in 2014. Almost every lot sold with a massive increase on estimate. Yet it was later revealed that Al-Thani failed to pay his debt of $7.5m to the auction house, and he died shortly after, leaving Feldman with a hefty hole in its profits. Al-Thani's unexplained death has been attributed by some superstitious collectors to a curse of the Henry Graves Supercomplication – the world's most expensive watch – that he sold for $24m just before he passed away. Yet perhaps it was the Du Pont collection of British Guiana that held the curse, given that the two men to have owned it both met untimely ends.
2. He liked to dine naked According to a source at stamp company Stanley Gibbons, who was called to meet Du Pont at his house to review his collection, the millionaire was a fan of dining naked. The unsuspecting stamp company employee turned up to Du Pont's house to find him sat at his huge dining table in his birthday suit – not exactly the business attire our Gibbons insider was expecting. Following his arrest, Du Pont reportedly sent two cheques to Stanley Gibbons to buy as many German stamps as possible. At the time, the press were reporting Du Pont believed he was Adolf Hitler.
1. Before his illness, he was a good man By most accounts, John du Pont was a good man prior to what is thought to be a serious mental illness. Those that knew him attest to his charming personality before his mother's death, which – along with cocaine abuse - seems to have been the catalyst for his erratic behaviour. And their testimonies are backed up by his endless philanthropic work, which includes many ventures for natural conservation as well as opening a trauma unit for a local hospital from his own back pocket. The sports facility he provided also offered a dream opportunity for many athletes, as he paid each one $24,000 at year during a time when USA wrestling and other Olympian sports were not funded. Mark Schultz, brother to the murdered Dave Schultz, says he would have been forced to join the marines if it wasn't for Du Pont's charity. Do you have a collecting story about John du Pont? We'd love to hear it.