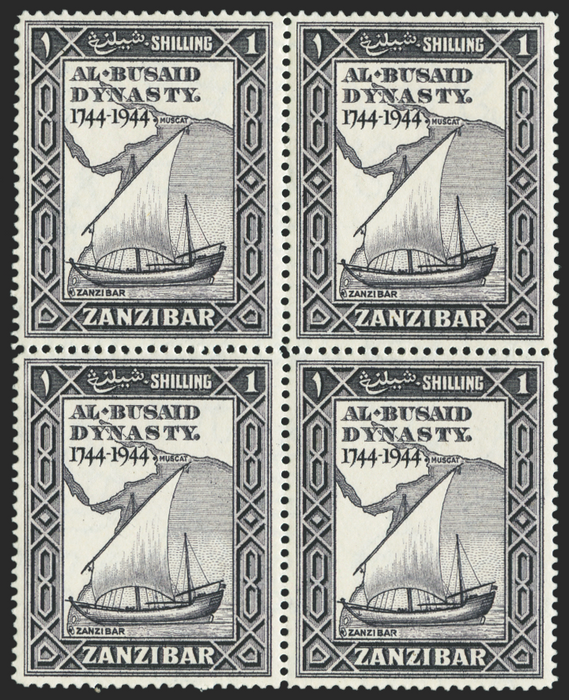 ZANZIBAR 1944 Bicentenary 1s dull purple error, SG330/a
Zanzibar 1944 Bicentenary 1s dull purple, block of 4, the upper right stamp showing 'A' of 'CA' missing from watermark, SG330/a.
A fine unmounted mint block with full original gum.
A very rare watermark error, hardly ever seen on the market.
The stamp was issued to commemorate the 200th anniversary of the Al Busaid Dynasty, the first Sultan of Zanzibar.
BUY NOW: Order online, by phone +44 (0)1534 639 998, or via email info@paulfrasercollectibles.com
Payment & Security
Your payment information is processed securely. We do not store credit card details nor have access to your credit card information.