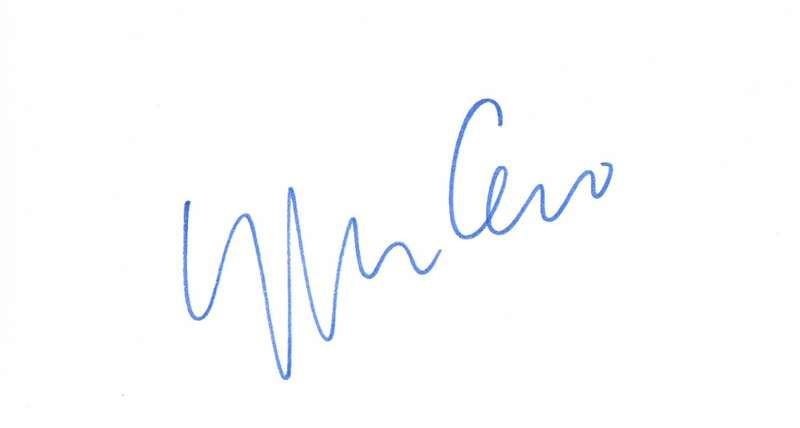 A stunning signature from Yoko Ono 
Japanese-American Yoko Ono (born 1933) is a pioneering avant-garde artist, filmmaker and musician. She is best known for her marriage to John Lennon and is often unfairly vilified as the woman who broke up The Beatles.
Ono is a philanthropist who has dedicated much of her efforts towards feminist issues, gay rights, global peace and AIDS outreach programs.
This autographed card by Ono measures 3" x 5". Written in blue ink, the autograph is in fine condition.
Free global delivery. 28-day returns. Certificate of Authenticity and our Lifetime Moneyback Guarantee of Authenticity included. 
Payment & Security
Your payment information is processed securely. We do not store credit card details nor have access to your credit card information.