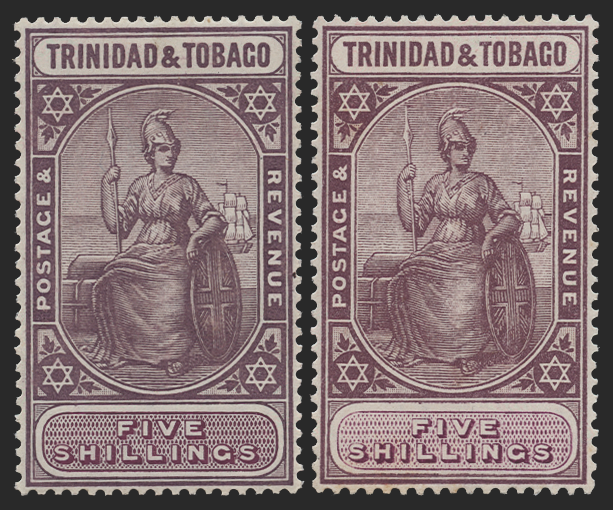 Trinidad & Tobago 1913-23 5s purple & mauve, SG155,var
Trinidad & Tobago 1913-23 5s dull purple and mauve, watermark MCA. Two examples being the original 1914 printing and a later printing showing a worn key plate and a very distinctive bright shade to the duty tablet, SG155,var.
Fine mint examples with original gum. The latter with trivial perforation tones on reverse, which do not detract from overall quality.
An interesting pair of the "Sitting Britannia" design, which was used for the 1913-1923 first Trinidad & Tobago issues. This represented a continuation of the motif from the earlier produced Trinidad stamps.
The Stanley Gibbons catalogue value is £150+.
Payment & Security
Your payment information is processed securely. We do not store credit card details nor have access to your credit card information.