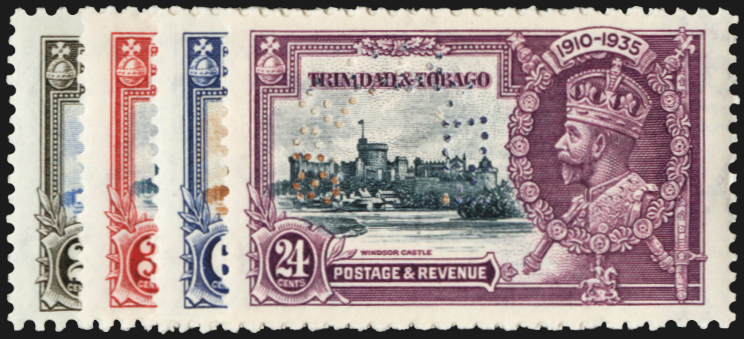 TRINIDAD & TOBAGO 1935 Silver Jubilee set of 4 to 24c Specimens, SG239s/42s
Trinidad & Tobago 1935 Silver Jubilee set of 4 to 24c, perforated 'SPECIMEN' (type B9), SG239s/42s.
A brilliant quality mint set with original gum. Very fine and lovely fresh colours.
"SPECIMEN" examples were used solely by postal administrations for reference purposes to help spot any attempted forgeries.
BUY NOW: Order online, by phone +44 (0)1534 639 998, or via email info@paulfrasercollectibles.com
Payment & Security
Your payment information is processed securely. We do not store credit card details nor have access to your credit card information.