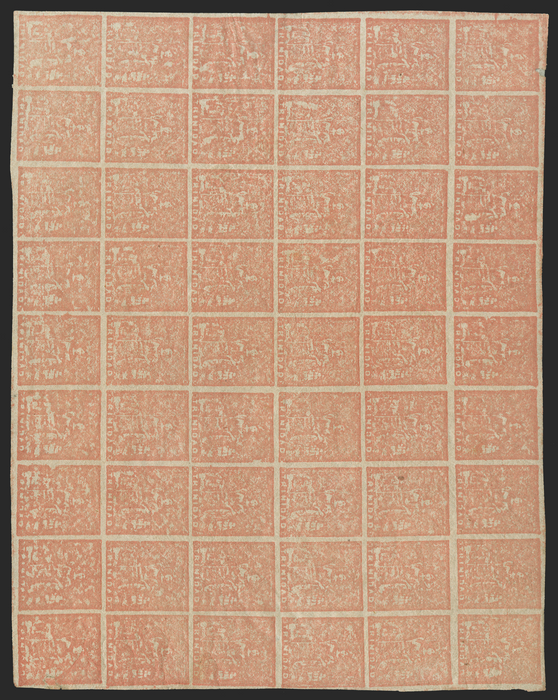 TRINIDAD 1860 (1d) red, SG20
Trinidad 1860 (Mar) (1d) red, fifth litho issue, complete sheet of 54 (9x6), SG20.
A fine mint entire sheet with original gum. As normally seen with such sheets, there is some minor creasing and typical gum yellowing. However, most stamps are in unmounted mint condition. A few unobtrusive peripheral defects, still attractive and very scarce as a full sheet, particularly as the printing was on thin paper meaning few examples survive in fine condition.
The Stanley Gibbons catalogue value is £864+.
The prepayment of postage on mail from Trinidad to Great Britain was made compulsory from 9 October 1858. From March 1859, the early Britannia 1d stamps were used to indicate prepayment of the additional overseas rate.
Payment & Security
Your payment information is processed securely. We do not store credit card details nor have access to your credit card information.