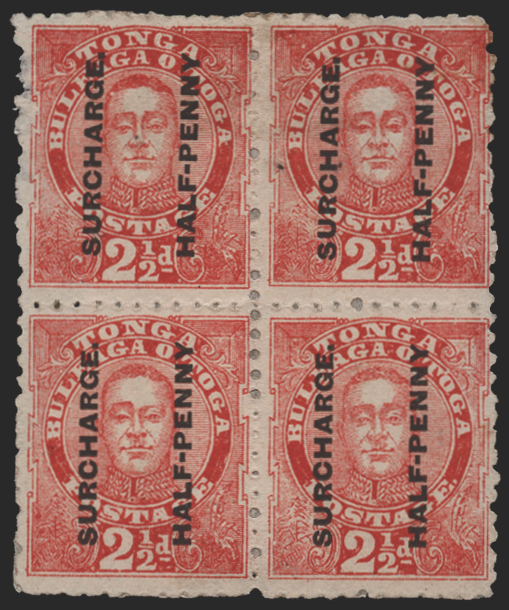 Tonga 1895 ½d on 2½d vermilion, variety, SG29/c/d
Tonga 1895 (20 June) ½d on 2½d vermilion (type 12a), block of 4 (positions 4-5/10-11), showing varieties "Missing eyebrow" and "Stop after POSTAGE" se-tenant on lower pair, SG29/c/d.
A fine unused block with backing adhesion. Upper pair with slight faults on reverse (respectively thin and toning), but still of fine appearance.
A scarce block, especially with both printing varieties present.
Stanley Gibbons catalogue value: £400+.
BUY NOW: Order online, by phone +44 (0)1534 639 998, or via email info@paulfrasercollectibles.com
Payment & Security
Your payment information is processed securely. We do not store credit card details nor have access to your credit card information.