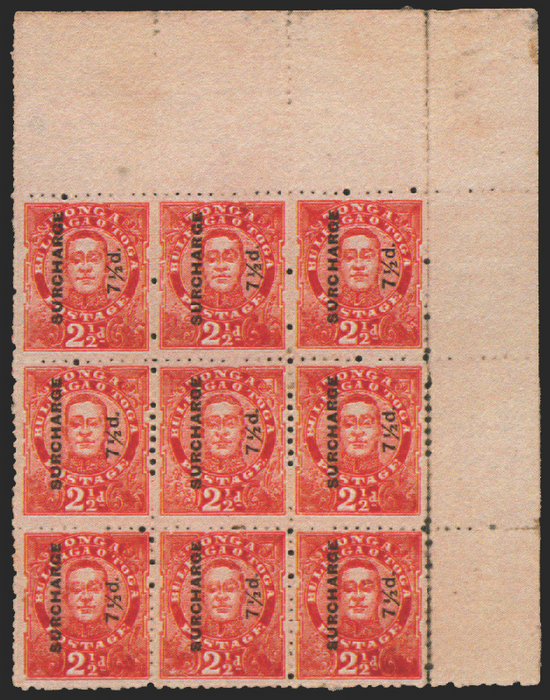 Tonga 1895 7½d on 2½d vermilion, SG31/c/d
Tonga 1895 (20 June) 7½d on 2½d vermilion (type 12a), upper right corner block of 9 from right pane (positions 4-6/16-18), showing varieties "Missing eyebrow" and "Stop after POSTAGE" se-tenant on left pair of middle row, SG31/c/d.
A fine and interesting positional positional block with part original gum (disturbed by removal of backing adhesion). There are a few very minor tones, and the right margin is re-inforced. Despite these minor condition flaws, the piece is in above average condition for this issue as most examples have material condition flaws.
A very scarce and desirable positional piece with the two printing varieties present.
The Stanley Gibbons catalogue value is £640+.
BUY NOW: Order online, by phone +44 (0)1534 639 998, or via email info@paulfrasercollectibles.com
Payment & Security
Your payment information is processed securely. We do not store credit card details nor have access to your credit card information.