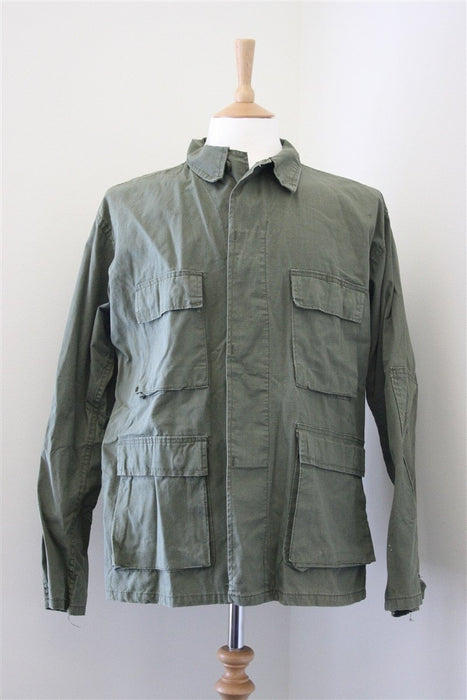 Forrest Gump army fatigue jacket signed by Tom Hanks
An army jacket from the wardrobe department of Forrest Gump (1994), signed by star Tom Hanks
Tom Hanks (Born 1956) is an American Actor and Director and two time Oscar winner. Released in the United States on July 6, 1994, Forrest Gump received critical acclaim and was the top grossing film in North America that year, generating $677m at the box office.
An army fatigue jacket from the wardrobe department of the Forrest Gump movie, signed clearly by Tom Hanks on the sleeve in black marker pen.In excellent condition.
Provenance: Ex The Dick Clark Collection
Free global shipping. 28-day returns. Certificate of Authenticity and our Lifetime Moneyback Guarantee of Authenticity included.
BUY NOW: Order online, by phone +44 (0)1534 639 998, or via email info@paulfrasercollectibles.com
Payment & Security
Your payment information is processed securely. We do not store credit card details nor have access to your credit card information.