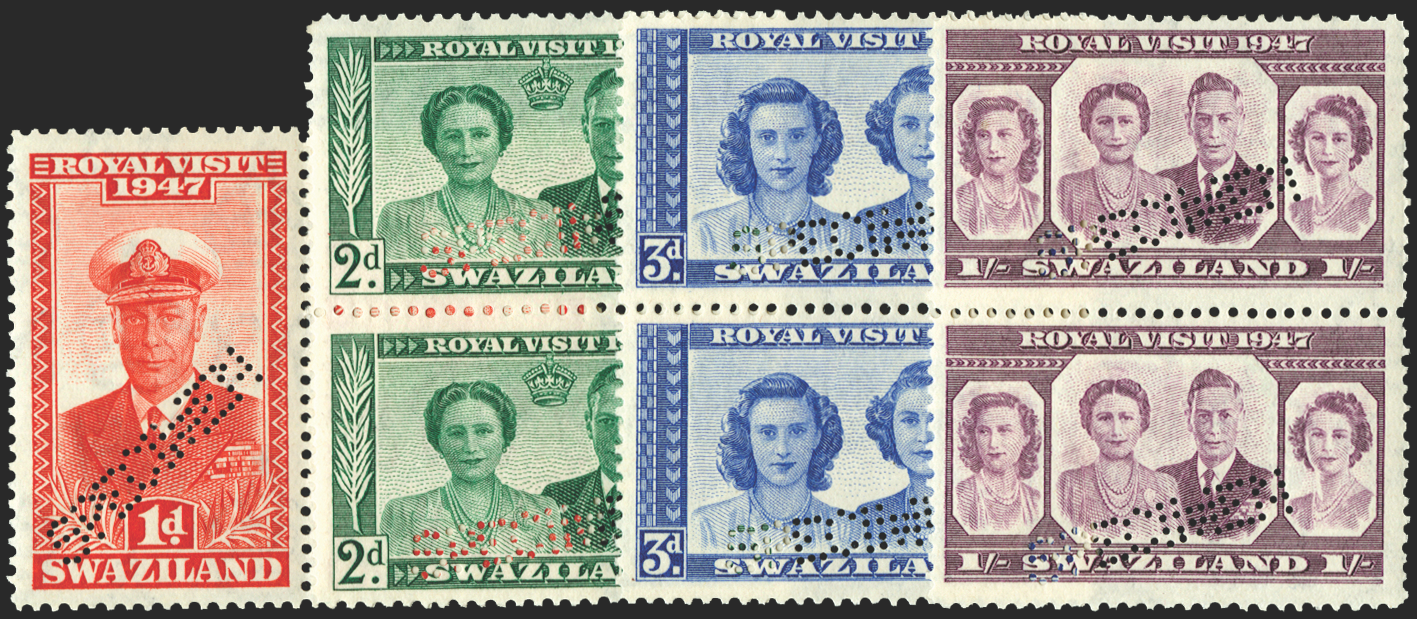 SWAZILAND 1947 Royal Visit set of 4 to 1s Specimens, SG42s/5s
Swaziland 1947 Royal Visit set of 4 to 1s, perforated 'SPECIMEN' (type W9), SG42/5s.
A brilliant quality mint set with original gum. The 1s has a few shortish perforations, but a very fine quality set and far above average. Very scarce as multiples.
These "SPECIMEN" examples were used solely by postal administrations for reference purposes to help spot any attempted forgeries.
A beautiful stamp issue celebrating the visit of the Royal Family on March 25, 1947. The 3d stamp, which features the young Princesses Margaret Rose and Elizabeth is a particular favourite. 
BUY NOW: Order online, by phone +44 (0)117 933 9500, or via email info@paulfrasercollectibles.com
Payment & Security
Your payment information is processed securely. We do not store credit card details nor have access to your credit card information.