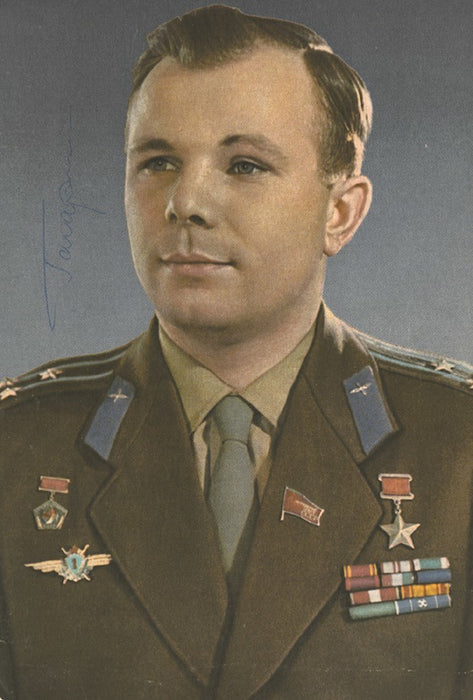 Soviet cosmonauts signed photograph postcard book
A Soviet postcard book featuring 13 postcard photographs of Soviet and Russian cosmonauts, nine signed in ballpoint pen.
Cosmonauts are Yuri Gagarin (first man in space), German Titov, Andrian Nikolayev, Pavel Popvich, Valery Bykovsky, Valentina Tereshkova (first woman in space), Vladimir Komarov, Pavel Belyayev and Alexei Leonov (first person to conduct a spacewalk).
In fine condition, with slight cover wear.
Book measures approximately 6.5" by 4.5".
A superb collection of autographs.
Click here to discover more about this item
Free global shipping. 28-day returns. Certificate of Authenticity and our Lifetime Moneyback Guarantee of Authenticity included.
Payment & Security
Your payment information is processed securely. We do not store credit card details nor have access to your credit card information.