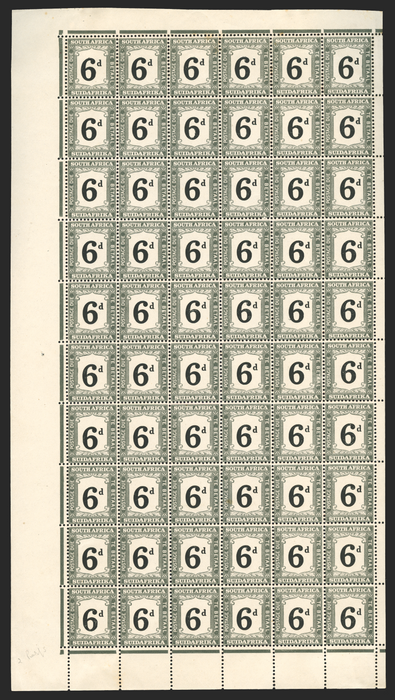 SOUTH AFRICA 1927-28 6d black and slate Postage Dues, SGD21
South Africa 1927-28 Typo 6d black and slate, complete left pane of 60 (6x10), SGD21.
A very fine piece, mostly unmounted mint. A few stamps show a little toning but mostly fine and a rare and spectacular survival in this intact form.
The Stanley Gibbons catalogue value is £1,260+.
N.B. Union Handbook V1/3 are present, including 'Stop after Due' (R1/2).
BUY NOW: Order online, by phone +44 (0)117 933 9500, or via email info@paulfrasercollectibles.com
Payment & Security
Your payment information is processed securely. We do not store credit card details nor have access to your credit card information.