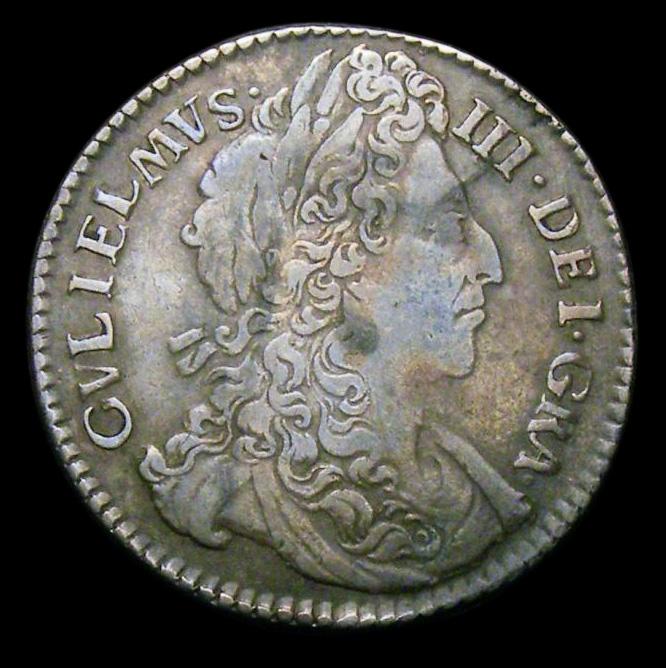 Sixpence William III 1696
Sixpence William III 1696 Second Bust pattern in finer style.(3 known) 
Reverse: Lower bar of E in REX very weak (appears RFX for REX unless under magnification), blocked 9 in date.
Obverse: MVS lower in GVLIELMVS, with the S lower still. Bold Good Fine and graded 30 by London Coins Grading Service and in their holder
Payment & Security
Your payment information is processed securely. We do not store credit card details nor have access to your credit card information.