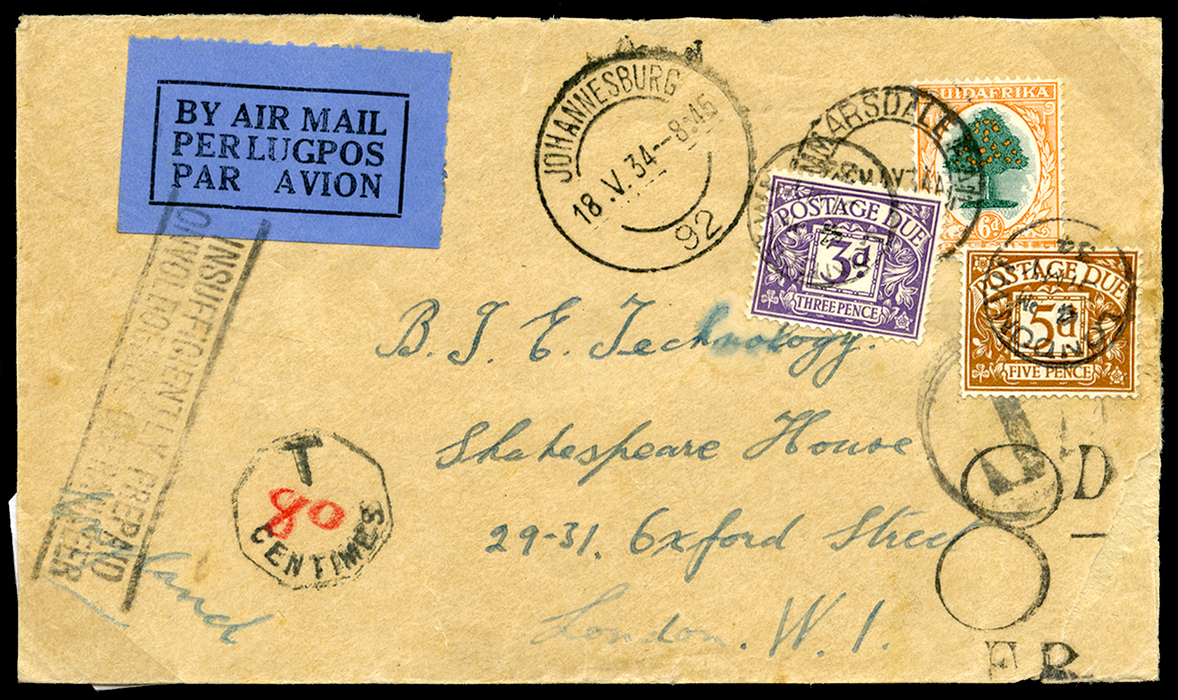 Great Britain Postage due airmail cover from South Africa, SGD14,D16
Great Britain 1934 Postage Due airmail cover from South Africa, SGD14, D16.
Very fine air mail cover from South Africa bearing a 6d green & orange (SG47) cancelled by a Hammarsdale Rail circular date stamp with a Johannesburg circular date stamp alongside for MY.18.1934. "Insufficiently Prepaid" handstamp at left, with a "T/80/Centimes" and a "8d/F.B." handstamp denoting the amount due. Addressed to Oxford St. London, the 8d collected with a 5d brown and 3d violet postage due, both cancelled by London thimble circular date stamps for MY.31.1934.
A very attractive and fascinating complex piece of postal history. The 5d brown postage due stamp, in particular, is difficult to find on cover.
Payment & Security
Your payment information is processed securely. We do not store credit card details nor have access to your credit card information.