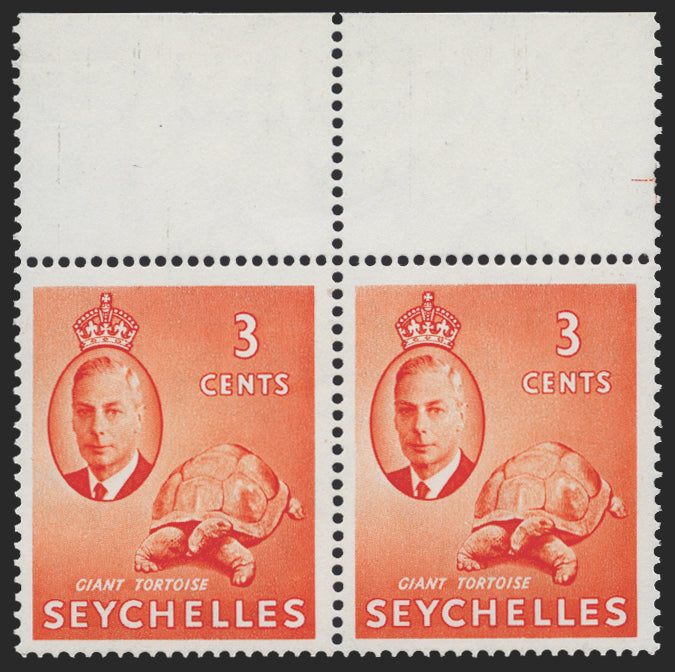 SEYCHELLES 1952 3c orange, error, SG159/b
Seychelles 1952 3c orange 'Giant Tortoise', upper marginal horizontal pair with part centre guide, showing watermark error 'St. Edward's crown' on left stamp (R1/4), SG159/b.
A very fine unmounted mint marginal pair with full original gum.
A scarce watermark error.
BUY NOW: Order online, by phone +44 (0)117 933 9500, or via email info@paulfrasercollectibles.com
Payment & Security
Your payment information is processed securely. We do not store credit card details nor have access to your credit card information.