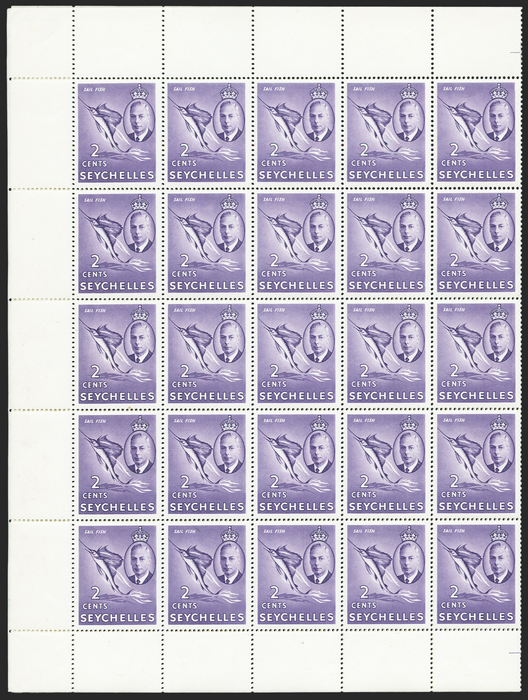 SEYCHELLES 1952 2c lilac error, SG158a
Seychelles 1952 2c lilac 'Sail Fish', complete folded sheet of 50 (10x5) with imprint and plate number '1', R3/4-5 showing watermark error 'Crown missing', SG158a.
A very fine unmounted mint sheet with full original gum.
Rare in this intact form and very attractive philatelic piece.
The Stanley Gibbons catalogue value is £887+.
BUY NOW: Order online, by phone +44 (0)117 933 9500, or via email info@paulfrasercollectibles.com
Payment & Security
Your payment information is processed securely. We do not store credit card details nor have access to your credit card information.