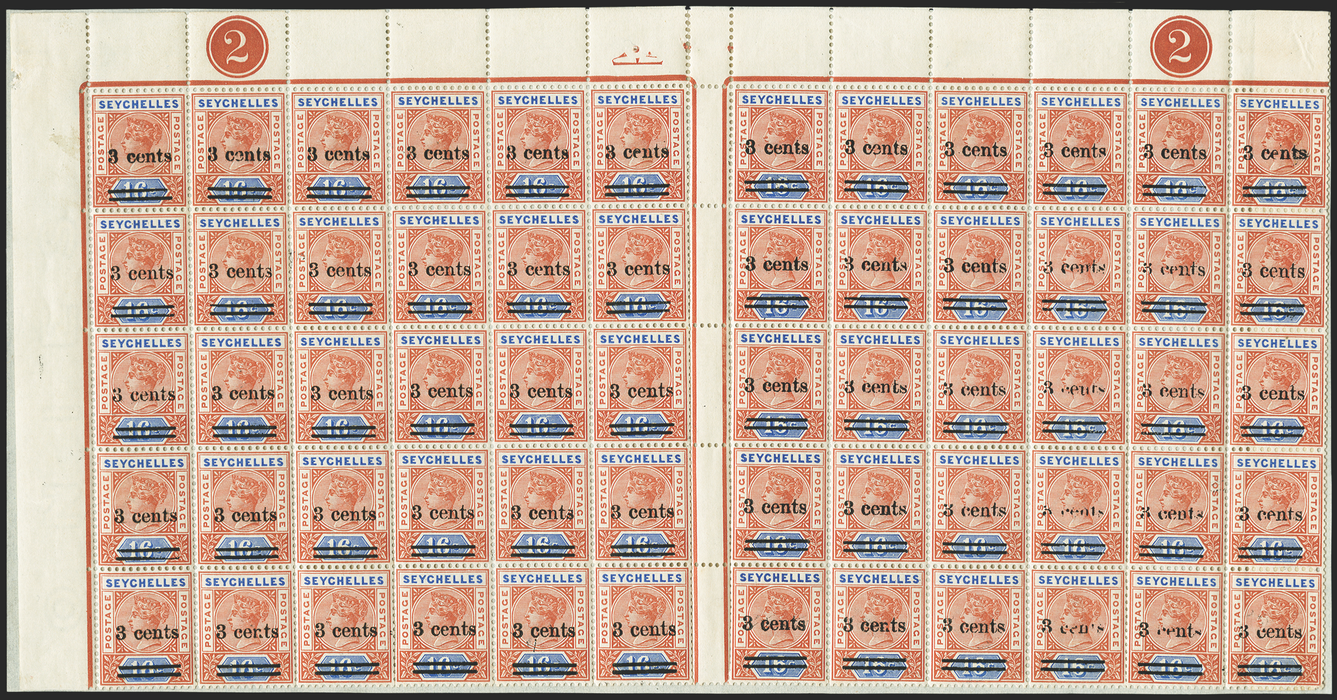 SEYCHELLES 1901 3c on 16c chestnut and ultramarine, SG38
Seychelles 1901 (Aug) 3c on 16c chestnut and ultramarine, type 5 surcharge, upper half sheet of 60 (12x5) with full margins (but the right margin folded back before surcharging and adhering) showing plate number '2' x2, showing repetition of the setting of 30 (6x5) on left and right panes, SG38.
A brilliant quality unmounted mint sheet with full original gum (except right column !). Minor perforation folding and trivial marginal separation at centre, which is normal for a sheet of this size. Overall, in remarkably fine condition.
Further shows badly printed surcharge on many stamps in the right pane (especially in the third to fifth columns) with partially missing numerals and letters.
Very scarce in a multiple of this size and type.
The Stanley Gibbons catalogue value is £570+.
BUY NOW: Order online, by phone +44 (0)117 933 9500, or via email info@paulfrasercollectibles.com
Payment & Security
Your payment information is processed securely. We do not store credit card details nor have access to your credit card information.