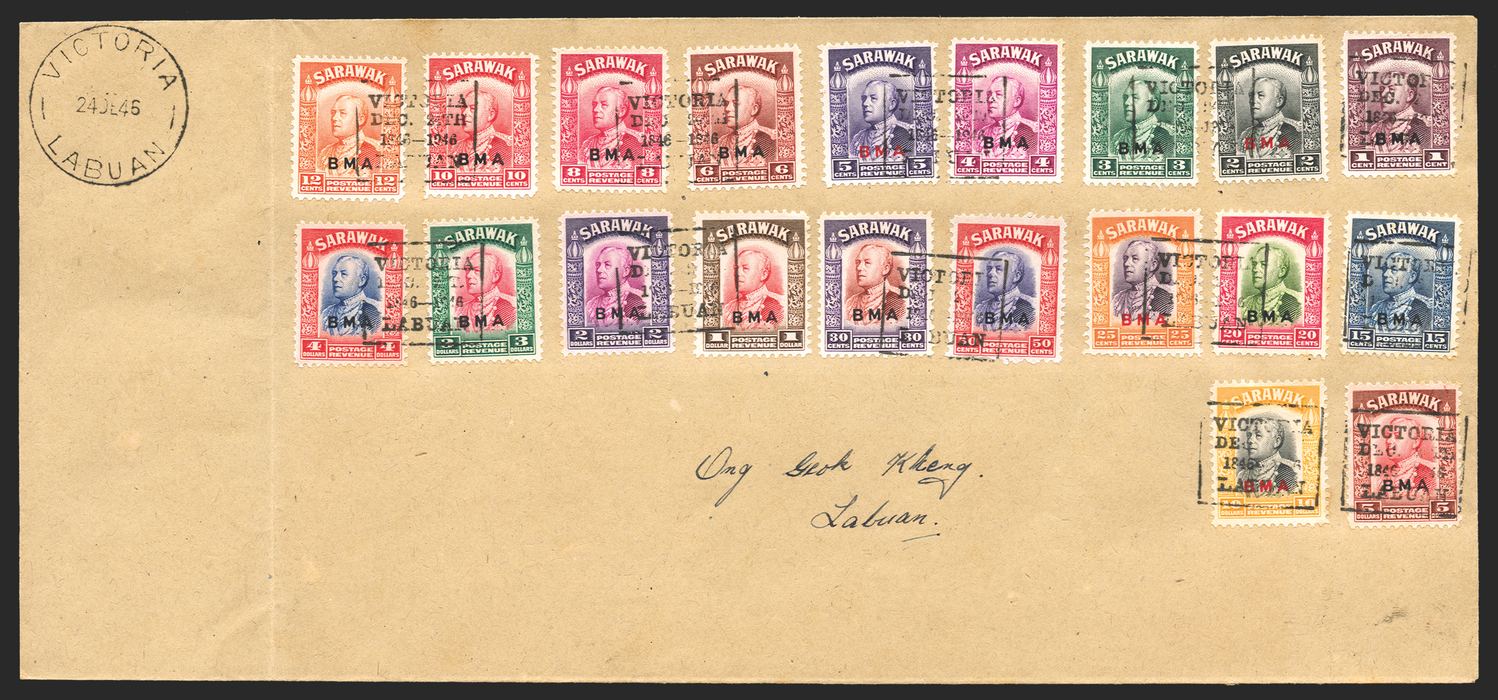 SARAWAK 1946 set of 20 to $10 Cover, SG126/45
Sarawak 1946 (24 DE) locally addressed 'Ong Geok Kheng' cover with 1945 'British Military Administration' set of 20 to $10, neatly tied by boxed 'VICTORIA/DEC. 24TH/1846-1946/LABUAN' commemorative cancels with Victoria circular date stamp at upper left, SG126/45.
A fine quality cover. There are some minor blemishes with the envelope being lightly folded at the left and a few perforation tones. Regardless, it is still a most attractive and rare cover.
Following the Japanese surrender, elements of the British Military Administration reached Kuching on 11 September 1945. On the return of the allies, a previous stamp issue was re-issued but with B.M.A. overprints. The design of these stamps is most appealing featuring Sir Charles Vyner Brooke with stunning oriental columns on either side. Sir Charles was the third and last white Rajah of Sarawak.
BUY NOW: Order online, by phone +44 (0)117 933 9500, or via email info@paulfrasercollectibles.com
Payment & Security
Your payment information is processed securely. We do not store credit card details nor have access to your credit card information.