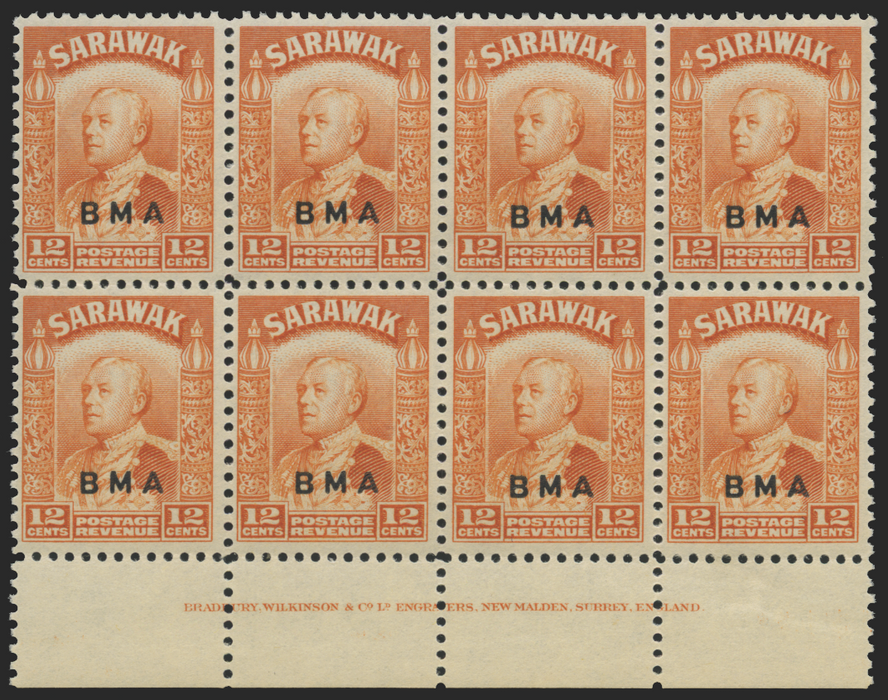 Sarawak 1945 12c orange "BMA", SG134
Sarawak 1945 12c orange "BMA", type 22 overprint, lower marginal block of 8 (4x2) with full imprint, clearly showing the junction of the two impressions of the 5x10 setting, SG134.
A fine and fresh unmounted mint positional block with full original gum. The overprint is set lower on the right hand block of 4.
Following the Japanese surrender, elements of the British Military Administration reached Kuching on 11 September 1945. On the return of the allies, a previous stamp issue was re-issued but with B.M.A. overprints. The design of these stamps is most appealing featuring Sir Charles Vyner Brooke with stunning oriental columns on either side. Sir Charles was the third and last white Rajah of Sarawak.
Payment & Security
Your payment information is processed securely. We do not store credit card details nor have access to your credit card information.