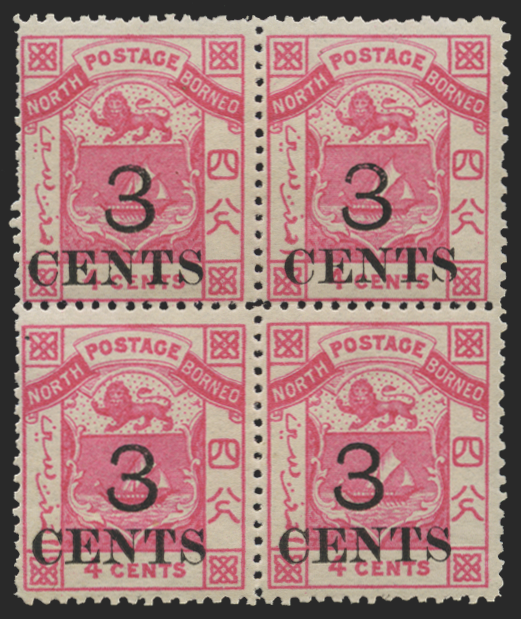 North Borneo 1886 3c on 4c pink, SG18
North Borneo 1886 (Sep) 3c on 4c pink, "Coat of Arms", type 7 surcharge, perforations 14, block of 4, SG18.
A brilliant quality mint block with exceptional colour and original gum. A few short perforations at upper left, which do not detract from what is a stunning piece.
A very scarce multiple printed in lithography by Blades, East and Blades, London.
The Stanley Gibbons catalogue value is £520+.
Payment & Security
Your payment information is processed securely. We do not store credit card details nor have access to your credit card information.