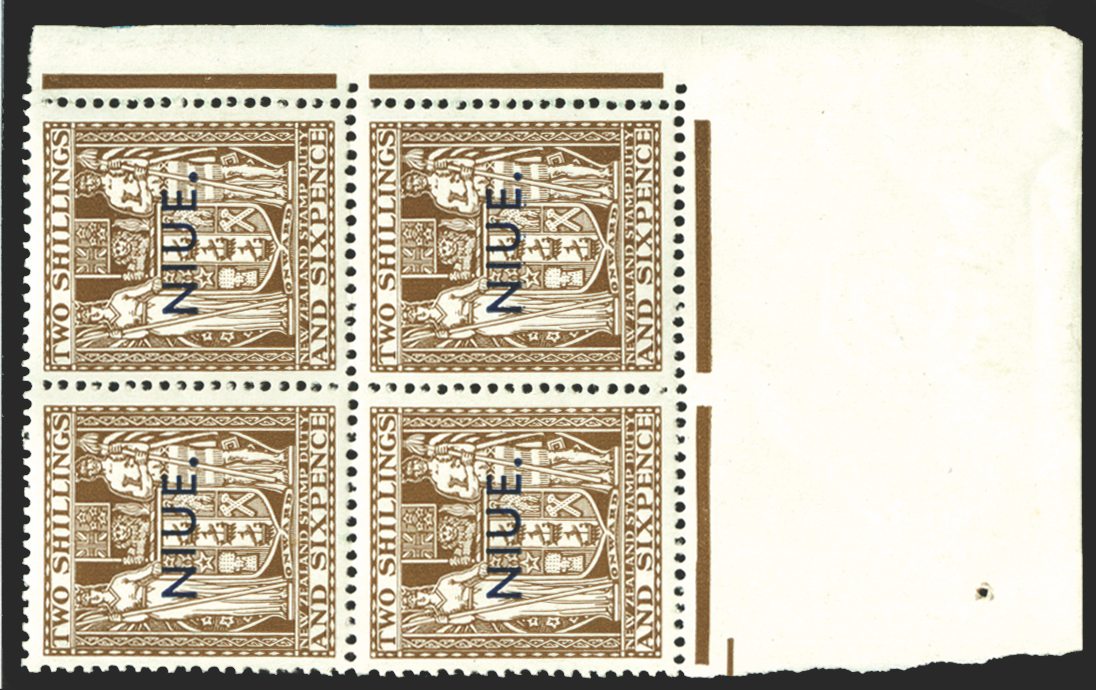 NIUE 1941-67 2s6d deep brown 'Arms', SG79
Niue 1941-67 2s6d deep brown, 'Arms' type 17 overprint, watermark 43 of New Zealand, lower right corner block of 4, SG79.
A brilliant quality unmounted mint block with full original gum. The upper right stamp has a trivial gum bend but of quite astounding quality.
an extremely scarce block as only 100 sheets were originally printed.
The Stanley Gibbons catalogue value is £440+.
Niue became a British Protectorate on 20 April 1900 and was transferred to New Zealand control on 11 June 1901. There was considerable local resentment to attempts to incorporate Niue into the Cook Islands which resulted in the Island being recognised as a separate New Zealand dependency from 1902.
BUY NOW: Order online, by phone +44 (0)1534 639 998, or via email info@paulfrasercollectibles.com
Payment & Security
Your payment information is processed securely. We do not store credit card details nor have access to your credit card information.