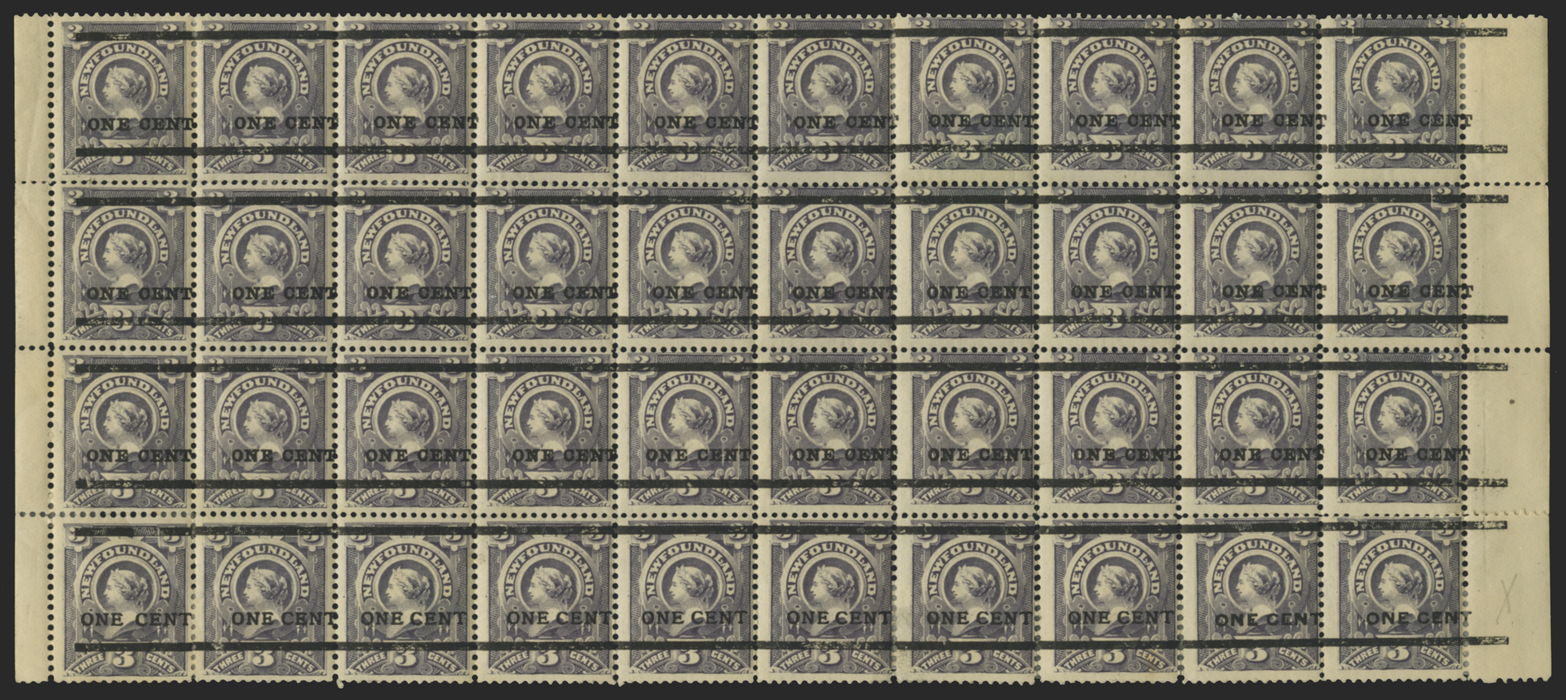 Newfoundland 1897 1c on 3c grey-purple, SG80/2
Newfoundland 1897 (19 Oct) "ONE CENT" on 3c grey-purple, block of 40 (10x4, with sheet margins at left and right) from positions 11-50 of the setting, being the lower four rows of the setting of 50, showing types 36 (positions 11-40), 37 (positions 41-48) and 38 (positions 49-50) se-tenant, SG80/2.
A very fine mint sheet with original gum (many of the stamps are unmounted mint). Typical centring for this issue and a couple of minor gum blemishes (bends, adhesions), but, overall, of fine and fresh appearance.
A very interesting and rare multiple, position 41 shows variety with wide spacing between "ONE" and "CENT".
The Stanley Gibbons catalogue value is £4,960+.
BUY NOW: Order online, by phone +44 (0)1534 639 998, or via email info@paulfrasercollectibles.com
Payment & Security
Your payment information is processed securely. We do not store credit card details nor have access to your credit card information.