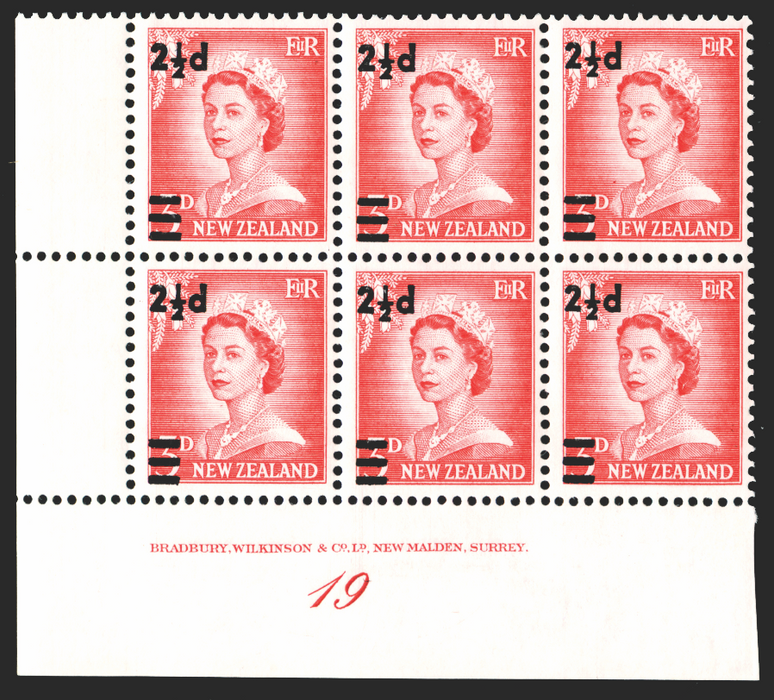 NEW ZEALAND 1961 2½d on 3d vermilion, SG808
New Zealand 1961 2½d on 3d vermilion, wide (5½mm) setting, lower left corner block of 6 (3x2) with imprint and plate number '19', SG808.
A very fine mint block with original gum, (four of the stamps are unmounted mint).
This setting is rare on plate '19', with only six known according to Campbell Paterson Specialised New Zealand catalogue.
The Campbell Paterson Catalogue value is $1,300.
Payment & Security
Your payment information is processed securely. We do not store credit card details nor have access to your credit card information.