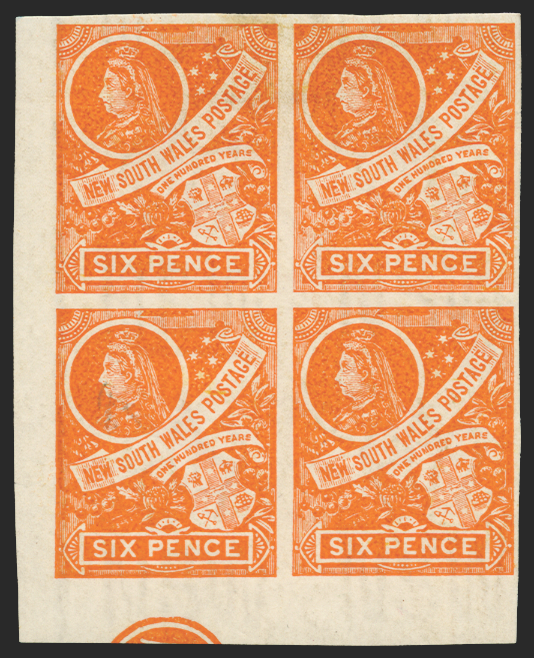 AUSTRALIA NEW SOUTH WALES 1899 6d deep orange, (UNUSED) SG305a
Australia New South Wales 1899 6d deep orange, chalk-surfaced paper, watermark 40, SG305a, IMPERFORATE lower left corner block of 4 with partial plate number.
Fresh mint example with large part original gum. Upper left stamp with minor gum blemish, which does not diminish in any way the fact this is a highly attractive and very scarce positional piece.
Accompanied with a Philatelic Foundation of New York (PF) certificate of authenticity (2002) as Scott 106b.
The Stanley Gibbons catalogue value is £1,200+.
Payment & Security
Your payment information is processed securely. We do not store credit card details nor have access to your credit card information.