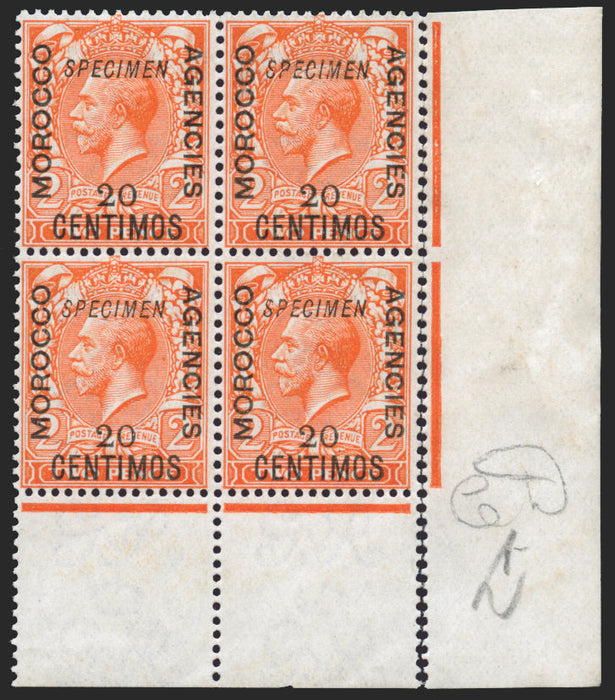 MOROCCO AGENCIES 1914-26 Spanish Currency 20c on 2d orange Specimens, SG132
Morocco Agencies 1914-26 Spanish Currency 20c on 2d orange, watermark Simple Cypher, overprinted 'SPECIMEN' (type GB23), block of 4 from lower right corner initialled 'CD L' in pencil, SG132.
A fine unmounted mint positional block of four with full original gum. The right margin is separated, otherwise very fine, clean and with fresh colour.
An important positional multiple of these King George V overprinted specimen stamps, and never previously on the market.
Provenance: Ex British Philatelic Museum Archives.
Stamps surcharged in Spanish currency were sold at British POs throughout Morocco until the establishment of the French Zone and the Tangier International Zone. After 1912, their use was confined to the Spanish Zone.
BUY NOW: Order online, by phone +44 (0)1534 639 998, or via email info@paulfrasercollectibles.com
Payment & Security
Your payment information is processed securely. We do not store credit card details nor have access to your credit card information.