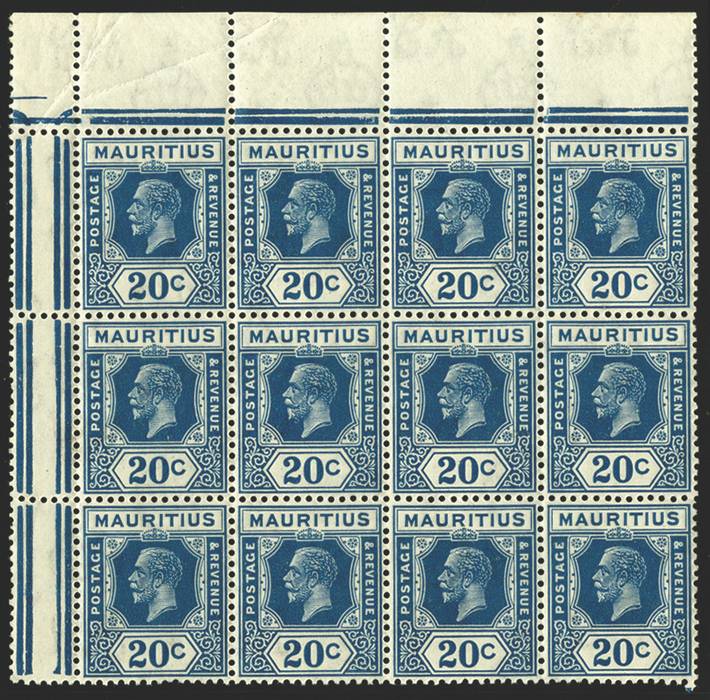 MAURITIUS 1921-34 20c Prussian blue, SG235a
Mauritius 1921-34 20c Prussian blue, script watermark, die II, SG235a.
An upper left corner block of 12 (4x3) from right pane, showing noticeable Comb perforation irregularities.
Stunning unmounted mint quality with full original gum. The bottom row has a light bend, marginal creasing at upper left, and a couple of faint gum tones, still very fine fresh appearance.
A scarce and interesting positional piece, from a plate '28' printing (1935, 1937). Startling and attractive in the Prussian blue colour.
The Stanley Gibbons catalogue value is £348+.
Payment & Security
Your payment information is processed securely. We do not store credit card details nor have access to your credit card information.