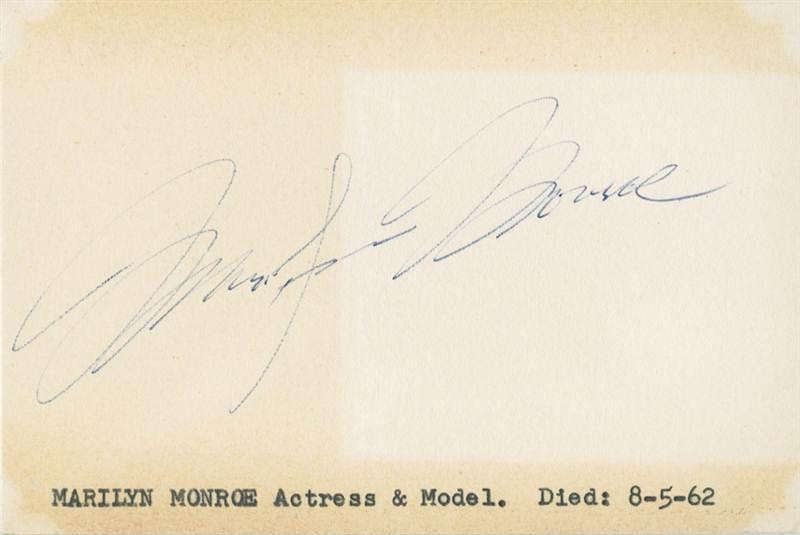 Marilyn Monroe Autograph on Card
Marilyn Monroe Autograph on Card
For Sale: £3,500.00
Marilyn Monroe's autograph in blue ballpoint ink on white card
Marilyn Monroe (1926-1962) needs little introduction. An actress, model and entertainer, she is perhaps the most recognisable of all screen icons. As such, her memorabilia is highly sought after, and continues to be widely collected across the world.

This piece features Marilyn Monroe's autograph in blue ballpoint ink on an off white card, measuring 5.5" x 3.75", above the typed notation "MARILYN MONROE Actress & Model. Died 8-5-62".
Monroe's is a popular signature with collectors, a trend that is reflected in the 135.6% increase in value over the last 13 years according to the PFC40 Autograph Index.
This item is in very good condition, with some toning to the left side and horizontal edges. This wonderful signature is accompanied by a paperback copy of 'Marilyn Monroe, Her Own Story' by George Carpozi.
Payment & Security
Your payment information is processed securely. We do not store credit card details nor have access to your credit card information.