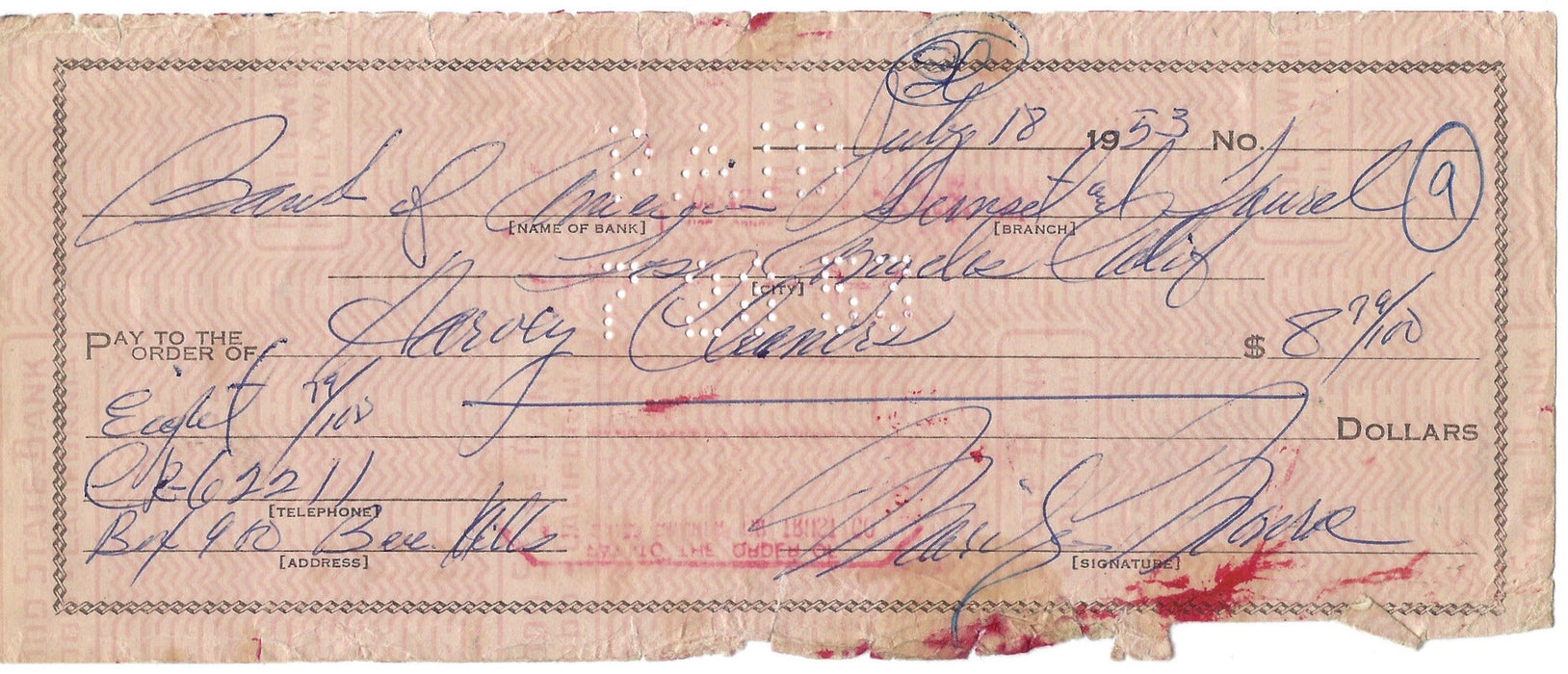 Marilyn Monroe 1953 signed bank cheque
A Marilyn Monroe handwritten and signed bank cheque.
Dating from July 1953 - a landmark moment in her career.
This pastel pink cheque comes from Monroe's own personal cheque book, issued by the Bank of America.
The cheque is dated July 18, 1953 - just three weeks after she was immortalized on the Hollywood Walk of Fame.
Monroe has filled out the cheque by hand, in blue ball point pen ink.
It's made payable to Harvey Cleaners for the sum of $8.79.
The cheque measure approx. 8.5 inches x 3.5 inches.
It's in good condition, with creasing and wear to all four edges, a cancellation stamp affecting portions of the signature, cancellation holes to the top portion and a few small tears.
In 1953 Marilyn Monroe released three classic films - Niagra, Gentlemen Prefer Blondes, and How To Marry A Millionaire.
For the first time her name was given top billing above the titles, and she became one of the biggest box-office draws in America.
This autograph was signed by Monroe during one of the most exciting moments of her career.
Free global delivery. 28-day returns. Certificate of Authenticity and our Lifetime Moneyback Guarantee of Authenticity included.
BUY NOW: Order online, by phone +44 (0)1534 639 998, or via email info@paulfrasercollectibles.com
Payment & Security
Your payment information is processed securely. We do not store credit card details nor have access to your credit card information.