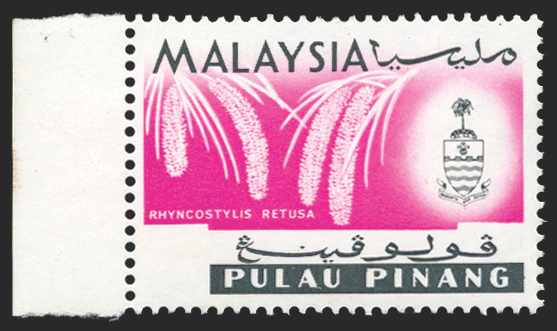 MALAYSIA - PENANG 1965-68 15c 'Orchids' error, SG71b
Malaysia - Penang 1965-68 15c 'Orchids', error GREEN (value and leaves) OMITTED, left marginal example, SG71b.
A pristine and very fine unmounted mint example with full original gum.
A spectacular error of missing colour with both the all-important value being omitted along with the green leaves.
Very rare as only 28 examples are reported.
Penang was one of the Straits Settlements which did not join the Federation of Malaya until 1 February 1948.
Payment & Security
Your payment information is processed securely. We do not store credit card details nor have access to your credit card information.