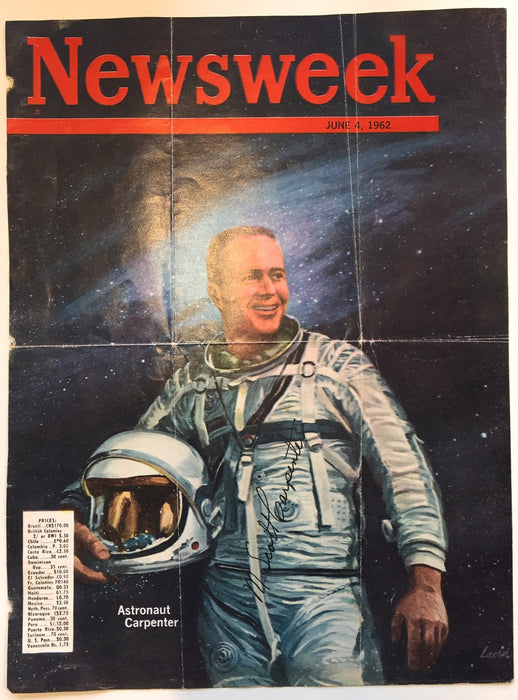 M Scott Carpenter signed Newsweek magazine cover
A June 4, 1962 clipped front page of Newsweek magazine signed by Mercury astronaut M Scott Carpenter
M Scott Carpenter (1925-2013) was one of the original Mercury Seven astronauts selected to launch the US manned space programme in 1958. He flew the Mercury-Atlas 7, becoming the second US astronaut to orbit the Earth.
This is a clipped front cover of a June 4, 1962 copy of Newsweek, featuring Mercury-Atlas 7 astronaut M Scott Carpenter as the cover star. Carpenter has signed in black ink on his image. The cover displays folds and three small tears on the left hand side.
Free global delivery. 28-day returns.
Payment & Security
Your payment information is processed securely. We do not store credit card details nor have access to your credit card information.