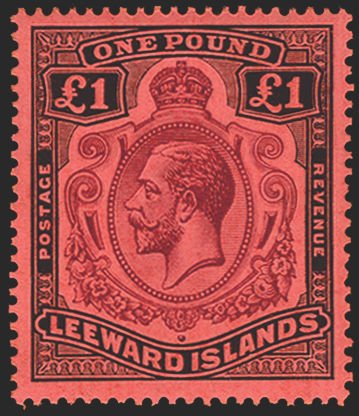 LEEWARD ISLANDS 1921-32 purple and black/red, SG80
Leeward Islands 1921-32 £1 purple and black/red, SG80.
A brilliant mint example with original gum. Exceptionally fresh example of this lustrous King George V stamp with stunning colour and only the barest trace of a previous hinge.
Payment & Security
Your payment information is processed securely. We do not store credit card details nor have access to your credit card information.