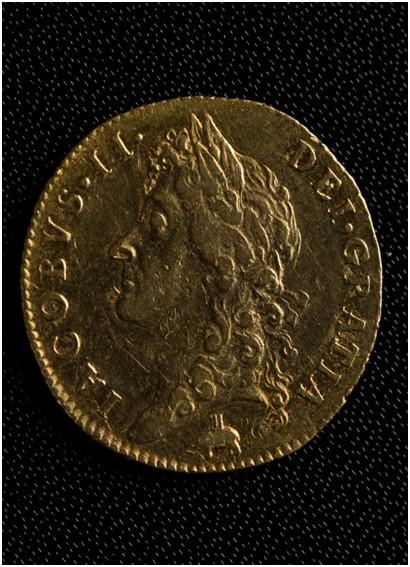 James II gold guinea (1688)
About Very Fine. 
James II (1685-88), Guinea, 1688, second laureate and draped bust left, rev. crowned shields cruciform, sceptres in angles. 
Free global delivery. 28-day returns.
Payment & Security
Your payment information is processed securely. We do not store credit card details nor have access to your credit card information.