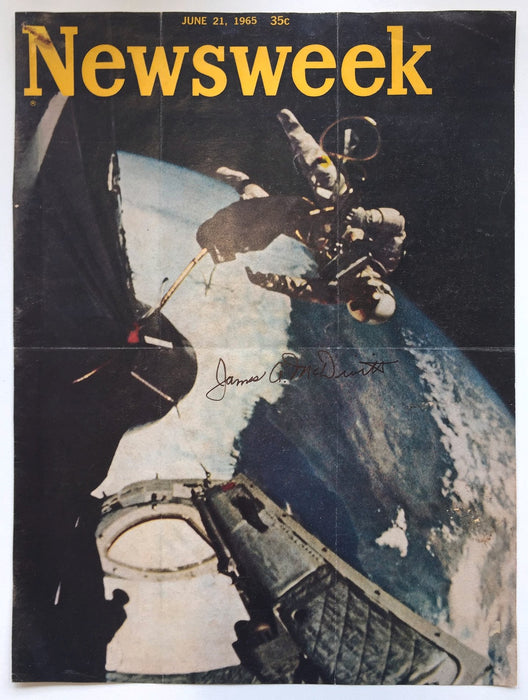 James A McDivitt signed Newsweek magazine cover
A June 21, 1965 front page of Newsweek signed by Gemini and Apollo 9 astronaut James A McDivitt
James A McDivitt is a USAF test pilot and NASA astronaut. He flew on the Gemini 4 and Apollo 9 missions. After the Apollo 11 mission he became Manager of the Apollo Program until the end of the series.
This is a June 21, 1965 copy of Newsweek showing astronaut Ed White's spacewalk during the Gemini 4 mission. It's signed by mission commander James A McDivitt. The cover displays some folds and rusting from a staple in the top left corner. Otherwise fine condition.
Free global delivery. 28-day returns.
Payment & Security
Your payment information is processed securely. We do not store credit card details nor have access to your credit card information.