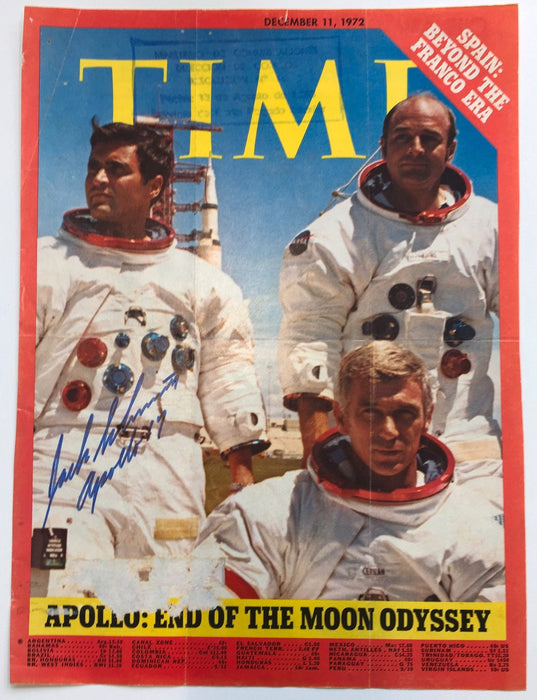 Jack Schmitt signed Time Magazine cover
A December 11, 1972 clipped Time Magazine cover page signed by Apollo astronaut Jack Schmitt
Jack Schmitt was the Lunar Module pilot during the Apollo 17 mission and the second to last person ever to walk on the Moon.
This is a clipped front cover of a December 11, 1972 edition of Time Magazine, featuring the crew of the Apollo 17 mission on the cover. It's signed by Lunar Module Pilot Jack Schmitt. The cover displays light folds. Good condition.
Free global delivery. 28-day returns.
Payment & Security
Your payment information is processed securely. We do not store credit card details nor have access to your credit card information.