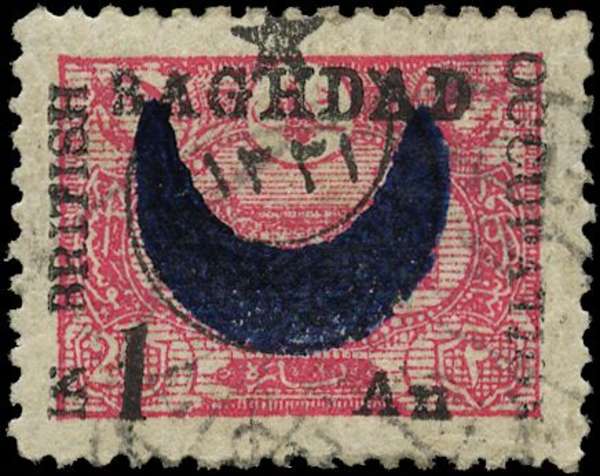 Iraq 1917 1a. on 20pa. rose SG21
Iraq Baghdad 1917 1a. on 20 pa. rose (GPO Constantinople), used by light Baghdad circular date stamp, SG21.
Lovely fresh colour and well centred used example. Only 1,048 were issued.
The SG catalogue value is £500.
Payment & Security
Your payment information is processed securely. We do not store credit card details nor have access to your credit card information.