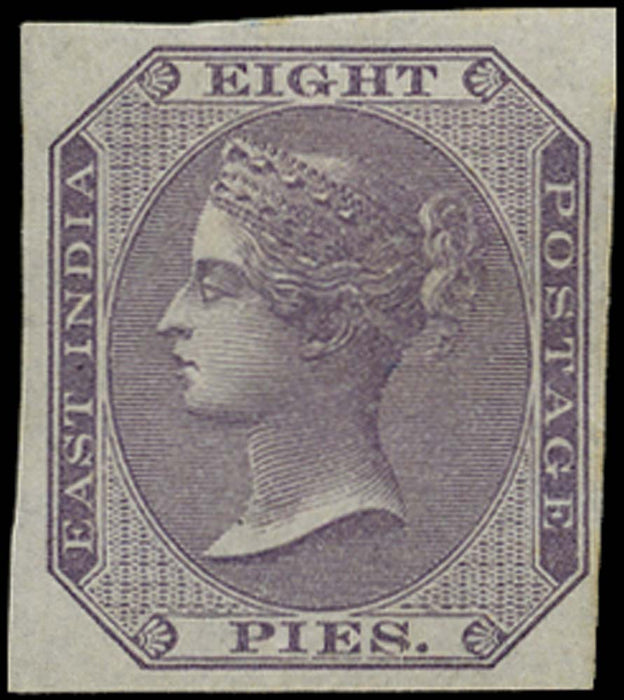 India 1860 Mint 8p purple on white paper IMPERFORATE, SG52b
India 1860 (9 May) no watermark 8p purple/white, IMPERFORATE, SG52b, with large to very large margins, brilliant large part original gum.
A very fine quality rarity.
Provenance: Ex King Carol of Romania.
The Stanley Gibbons catalogue lists the value of a pair at £11,000.
Payment & Security
Your payment information is processed securely. We do not store credit card details nor have access to your credit card information.